I am an award-winning German-English freelance animation director, illustrator and sound designer based in Hamburg & London, who works across a wide range of aesthetics, focusing on visualising abstract ideas in abstract ways. Heavily influenced by avant-garde, abstract and contemporary art movements, I am completely obsessed with geometric shapes, straight lines and perfectly round circles.

I've always been fascinated between the connection of philosophy, animation and film theory, and so my personal films often attempt to visualise philosophical concepts with a special focus on our perception of time and spatiality, blurring the lines between theory and practice.

Above all, I simply enjoy converting thoughts into movement, colour and sound, visualising complex concepts into unique imagery and creating dynamic and playful compositions full of abstract shapes and visualised sounds.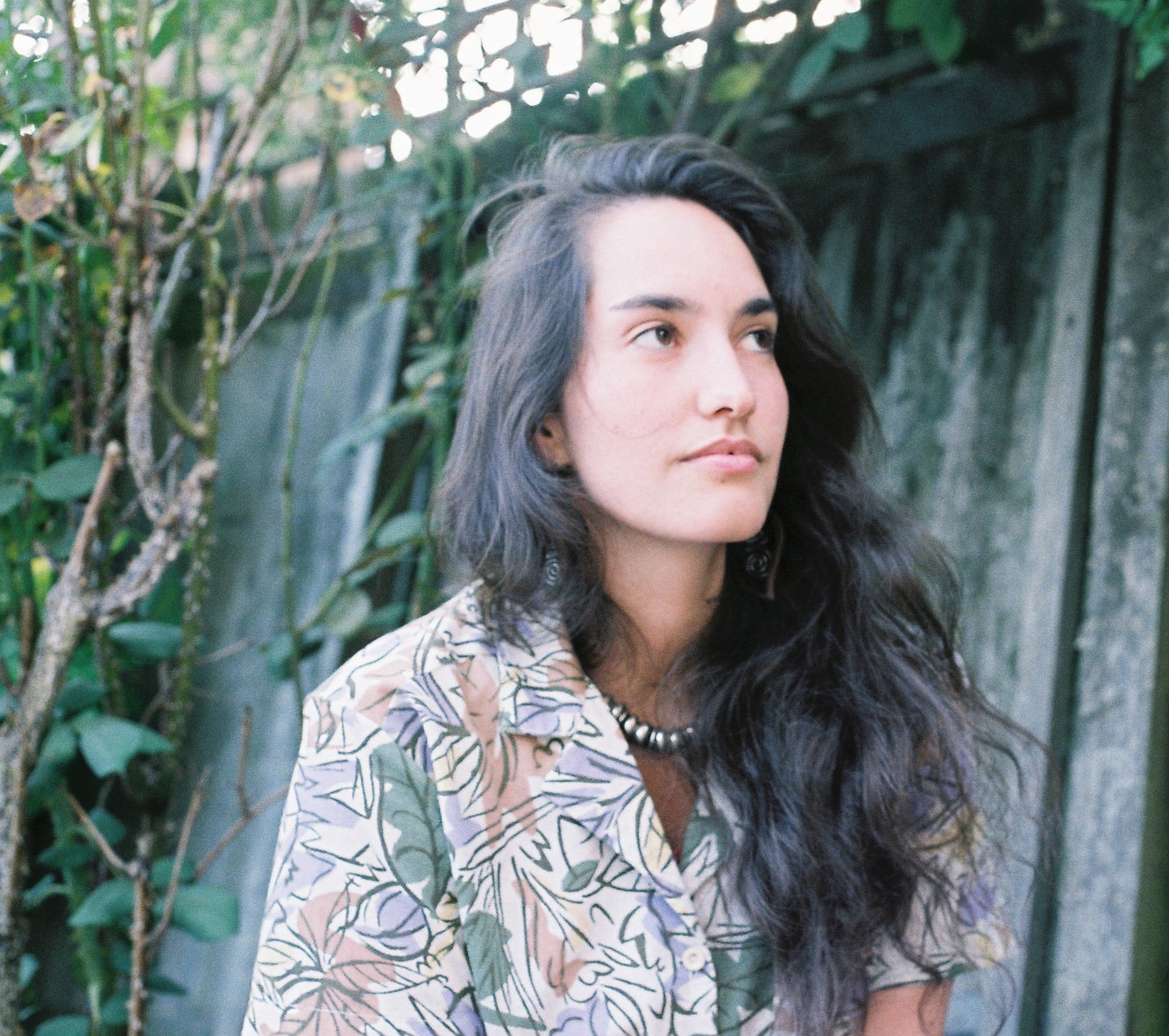 I moved from a small German village to London to study animation at the University for Creative Arts in Farnham, and then completed my Animation MA at the Royal College of Arts in 2019. My films have screened at many festivals over the last 5 years, including Annecy, Palm Springs, Encounters, Raindance, Uppsala, Guanajuato, Rhode Island, and won several awards.

I am currently enjoying exploring the world of freelancing as a director, animator and illustrator, working with independent artists and filmmakers, news outlets, brands and studios across Europe. Sometimes I sneak in as a visiting lecturer at the University for Creative Arts in Farnham, UK, trying to turn everybodoy into a fan of abstraction and non-narrative animation.
MAIL@MICHELLEBRANDANIMATION.COM
Studios & Clients
Strange Beast, Submarine, BBC & BBC News, WHO, Chanel, Tate, The New York Times, Netflix, BBC Rural Media
Awards
Longlisted for an Academy Award 2022
Finalist Motion Awards 2021
Vimeo Staff Pick 2020
Raindance Film Festival - Best Animation 2020
Rhode Island Film Festival - Best Animation 2020
Rhode Island Film Festival - Best Experimental 2020
GIRAF Festival of Independent Animation - Best Sound Design 2020
Australian Effects and Animation Awards - Best Student Film 2020
International Exhibition of Animation Art, Phenakistoscope - Best Experimental 2019
German Multimedia Award 2012 & 2016
SOME SELECTED SCREENINGS
Annecy 2020
Raindance Film Festival 2020
Palm Springs Shortfest 2020
Animator 2020
Rhode Island International Film Festival 2020
Encounters 2020 & 2018
Guanajuato International Film Festival 2020
Anifilm 2020
Uppsala Short Film Festival 2020
Monstra Animation Festival 2020 & 2019
Leeds International Film Festival 2020
New Chitose Airport International Animation Festival 2020
International Short Film Festival Berlin 2020
Tricky Women 2019
London International Animation Festival 2020 - 2016
Aesthetica Short Film Festival 2016
PRESS
Directors Notes
Motionographer
Quickdraw Animation
Artribune
CV & THINGS
Here's a CV or check out LinkedIn!
VAT ID DE336094092
Let's start a conversation....