A man in a room, in a film – it is the becoming of something and simultaneously becoming in itself. Nothing is as solid as we believe... The film explores our perception of time, bodies and objects, and our inability to comprehend the full motion of things.

Director, Animator & Sound Design: Michelle Brand
Sound Mix and Additional Sound Design: Ed Rousseau
Colouring Assistants: Jiaqi Wang, Leo Metcalf, Agata Leniartek,
Paige Anderson, Jordan Brunton, Megan Earls, Liang-Hsin Huang

Everything around us, including our bodies and our 'self' is constantly moving, changing and transforming, and yet we can only comprehend time by dividing it up into static differences, only making the before and after visible. The complete flow of transitions remains incomprehensible to us.
Animation as a medium is the perfect tool to explore such philosophical ideas about time, movement and change. Since it is based on making static differences move, it highlights how only with a change happening on each frame, we begin to perceive movement, yet each frame remains invisible to our eye. The film is a visual and conceptual journey, where time and movement become, alongside with the image itself, just another coordinate to abstract and experiment with. The room, the man, the film - everything moves and becomes more and more one moving entity until it dissolves and deconstructs completely.
Interview on Director's Notes
Article on Zippy Frames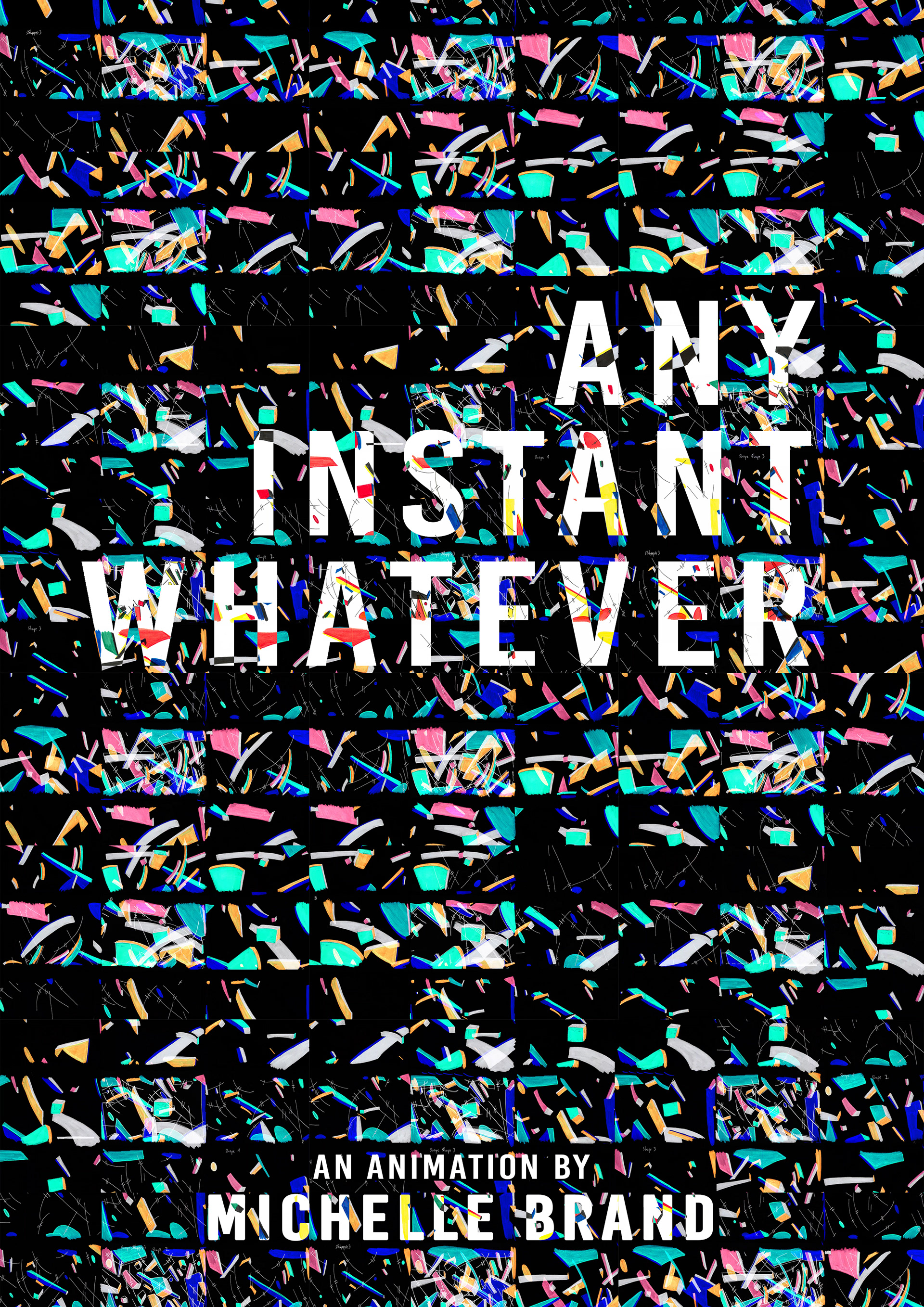 Raindance Film Festival - Best Animation 2020
Rhode Island International Film Festival - Grand Prize, Best Experimental 2020
Rhode Island International Film Festival - Grand Prize, Best Animation 2020
Short to the Point – Best Animation 2020
AEAF Awards - Silver Award for Student Film 2020
Animation Block Party - Best Student Film 2020
Supertoon Animation Festival - Best Student Animation 2021
PIAFF Paris International Animation Film Festival - Coup De Coeur Prize 2021
Florida Animation Festival - 1st place, Frame-by-Frame Traditional Animation 2021
Florida Animation Festival - Honourable Mention, Overall Frame-by-Frame Animation 2021
Florida Animation Festival - Honourable Mentional, Audience Favourite Era Animation 2021
KuanDu International Animation Festival - Nominated for KuanDu Animation Award 2020
VOID – Nominated for Lejf Marcussen Award 2021

Current festival selections/ screening venues
Flatpack Film Festival 2020, 
1-17 May
(Online)
Monstra Animation Festival 2020, 1-7 June (Online)
Annecy 2020, 15-30 June (Online)
Palm Springs Shortfest, 17 June (Online)
Animator (Animator Unscreened) 2020, 10 July
Rhode Island International Film Festival 2020 (Online), 4-9 August
Animation Block Party Film Festival 2020 (Online), 22-23 August
Fest Anca 2020, 27-30 August
Cardiff Animation Festival 2020 (Online), 27 August
Chaniartoon - International Comic & Animation Festival 2020, 11-20 September
Encounters 2020 (Online) 2020, 18 September - 11 October
Guanajuato International Film Festival 2020, 18-27 September
Animasyros International Animation Festival 2020, 23-27 September
Animatou 2020, 01-10 October
Anifilm 2020, 6-11 October
Uppsala Short Film Festival 2020, 19-25 October
Banjaluka International Animation Film Festival 2020, 24-28 October
KuanDu International Animation Festival 2020, October
Raindance Film Festival 2020, 28 October - 07 November
Leeds International Film Festival 2020, 03-19 November
Etiduda & Anima 2020, November 17-21
New Chitose Airport International Animation Festival 2020, 20-30 November
London International Animation Festival 2020, November 27 - December 06 (Online)
Balkanima - European Animated Film Festival 2020
Bit Bang International Animation & Digital Art Festival 2020, November 09-20
Crossing the Screen 2020 (Online), November 26-29
International Short Film Festival Berlin (Sound and Vision) 2020, November 10-15
Animateka 2020, November 30-December 06 (online)
Ajayu International Animation Festival 2020
London Film Week 2020 (online)
Piccolo Festival Animazione 2020, December 09-30
Palm Springs International Animation Festival 2020 (online)
Kinoproba Film Festival 2020
GIRAF Festival of Independent Animation 2020, November 19-29
Ionian Contemporary Animation Festival ICONA 2020, December 04-06
Animafest Gdansk 2020, December 20-30
VOID International Animation Festival 2021, February 25 - March 06
Angers Film Festival 2021 - Premiers Plans, January 25-31 (online)
Dam Short Film Festival 2021, February 11-15 (online)
Insomnia Animation Festival 2020/2021
Animac 2021, February 25 - March 07
Animation Dingle 2021, March 24-25
Roanne Animation Short Film Festival Cine Court 2021, May 03-09
Short to the Point, January 2021
Florida Film Festival, January 2021
Paris International Animation Film Festival 2021
Animocje Animation Festival 2021
Cinemagic 'On the Pulse' Online Film Festival 2021
Athens Animfest 2021
Drawtastic Animation Festival 2021
Mobile Animation Film Festival 2021
Moscow Shorts Film Festival, February 2021
British Shorts Film Festival Berlin 2021
Animatricks 2021
Open Air Filmfest Dresden 2021
MIAF Melbourne Animation Film Festival 2021
International Trickfilmfestival Wiesbaden 2021
Anim!Arte - 16th International Student Animation Festival of Brazil 2021
Animix Animation Festival 2021
Florida Animation Festival 2021
We like Em Short Film Festival 2021
Supertoon Animation Festival 2021
Nikozi Animation Festival 2021
Animist Talinn International Amation Festival 2021
Sydney Film Festival 2021
The International Audiovisuall Festival FIAFest 2021
Sopot Film Festival 2021
Festival of Animation Berlin 2021
Cordillera International Film Festival 2021
Animafilm International Animation Festival 2021
Bolton International Film Festival 2021
Edinburgh Short Film Festival 2021
Florence Short Film Festival 2021
This Is England 2021
Warsaw Animation Film Festival 2021
Flanimation Film Fest 2021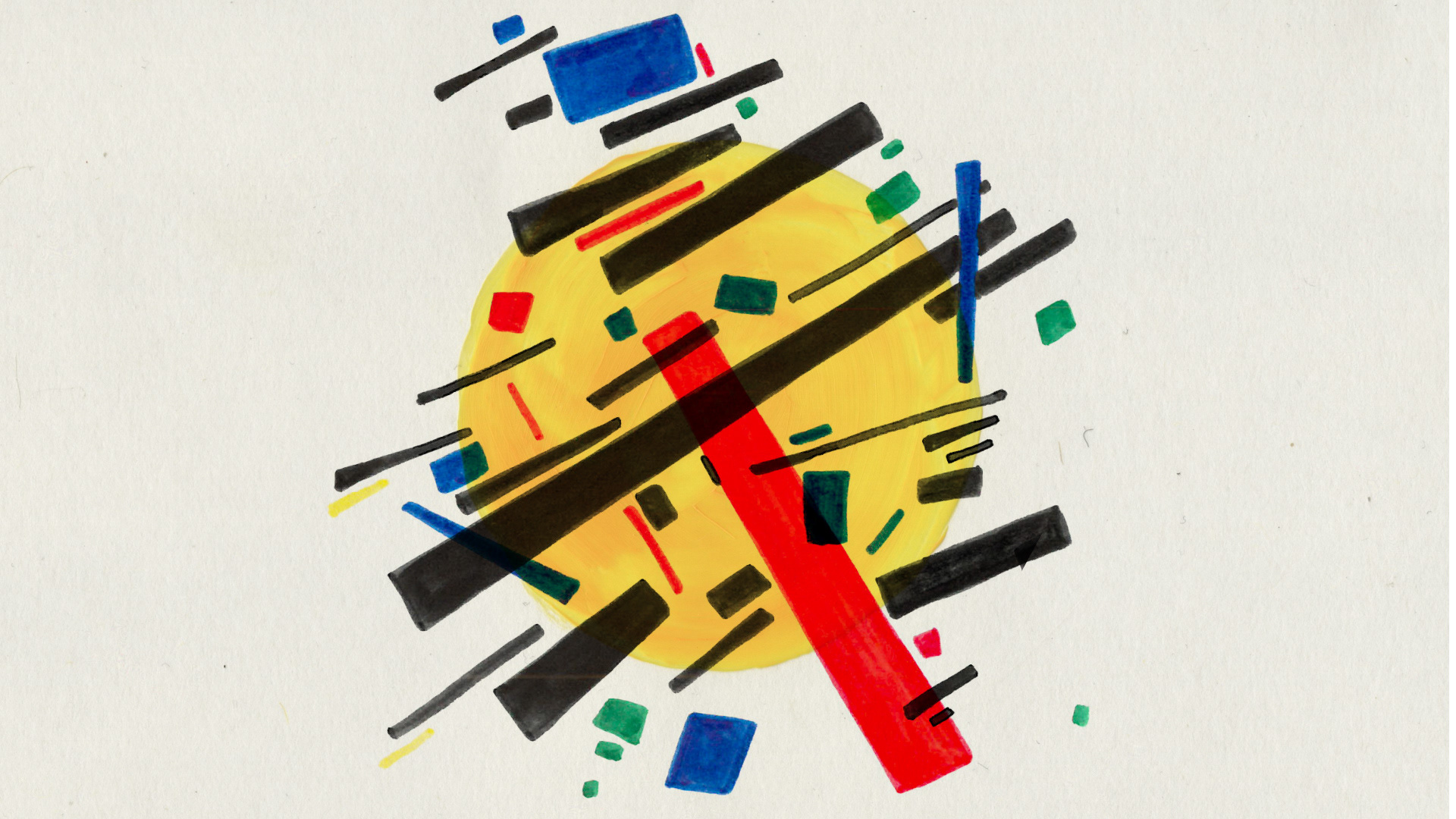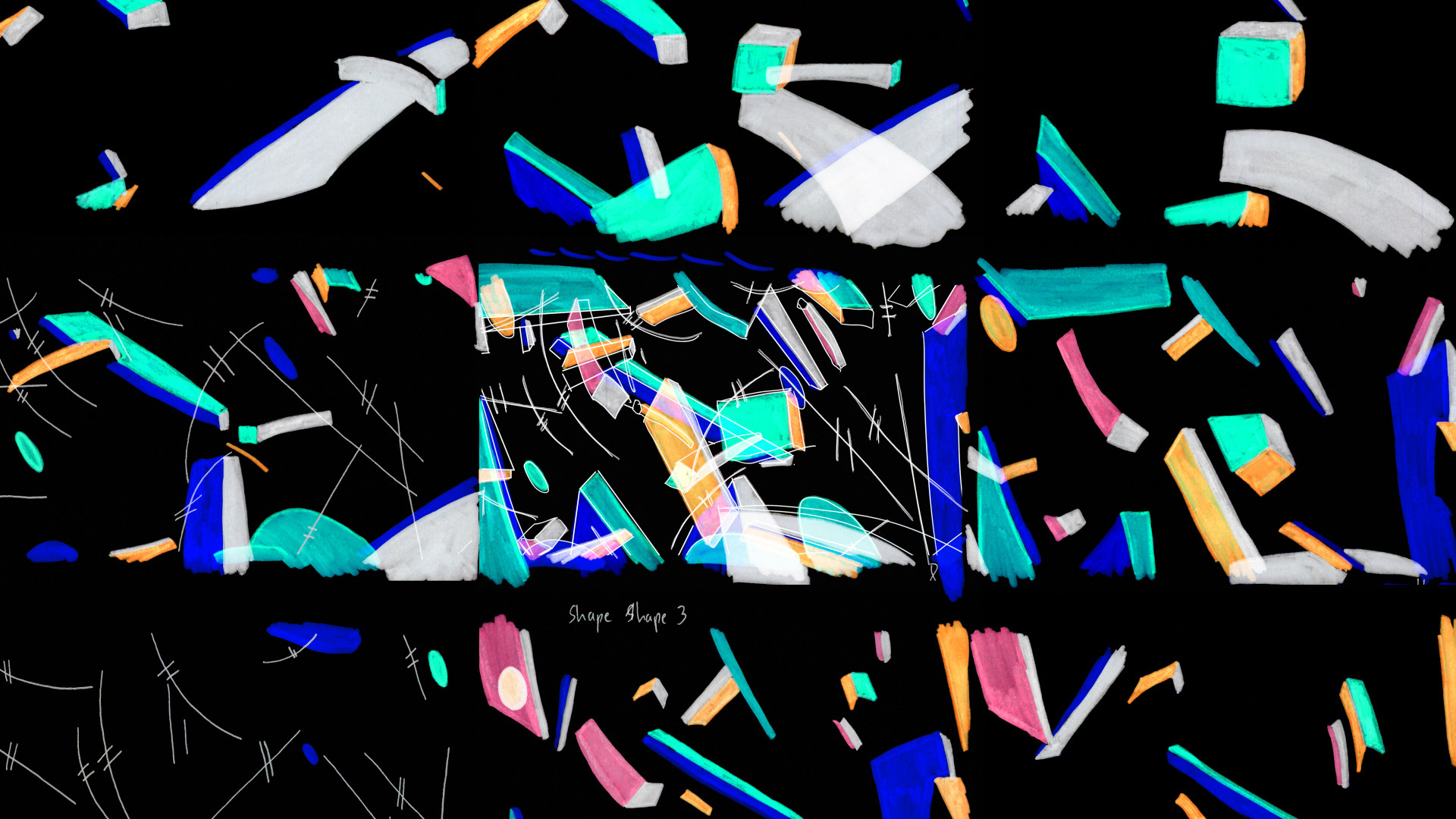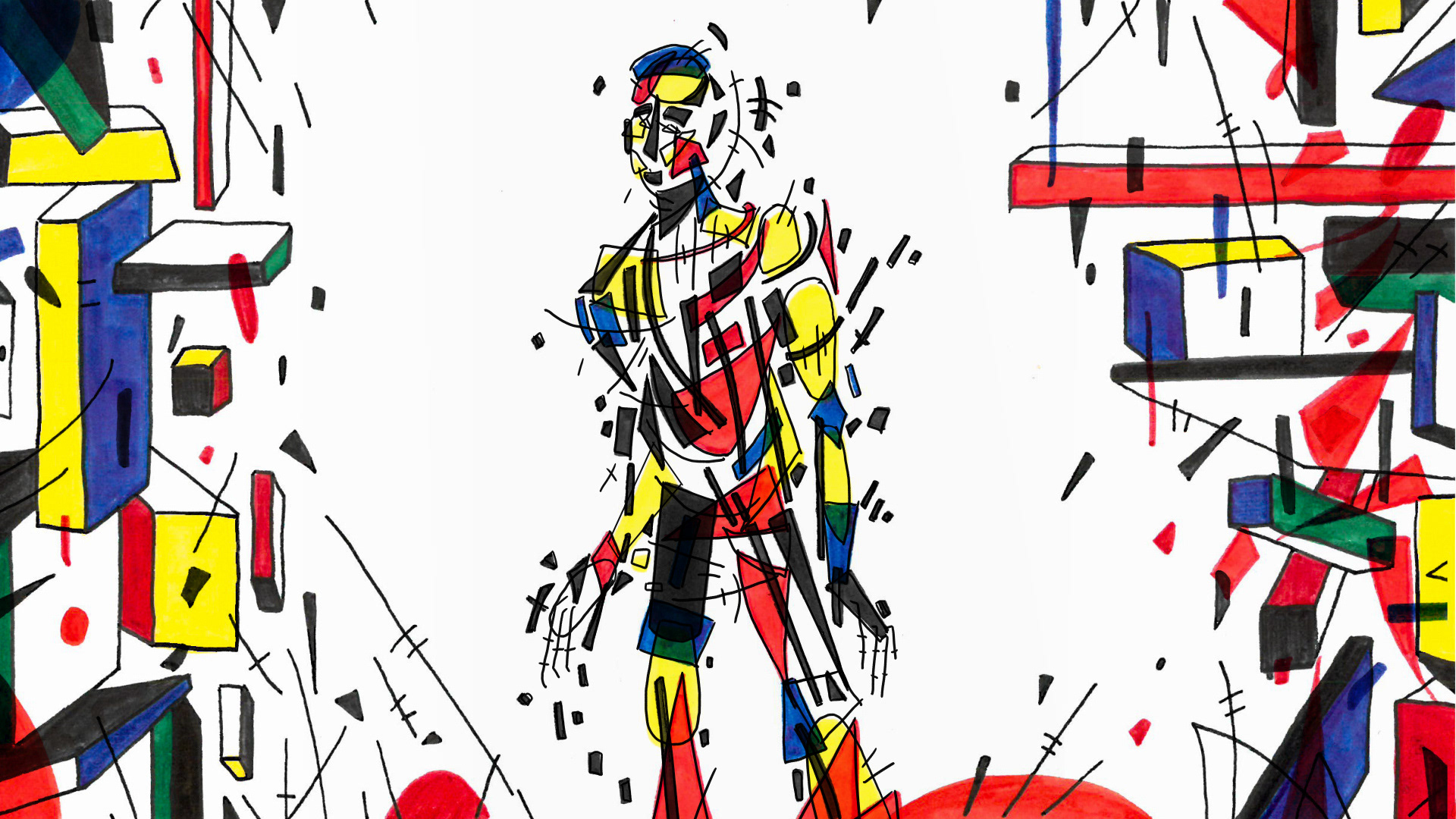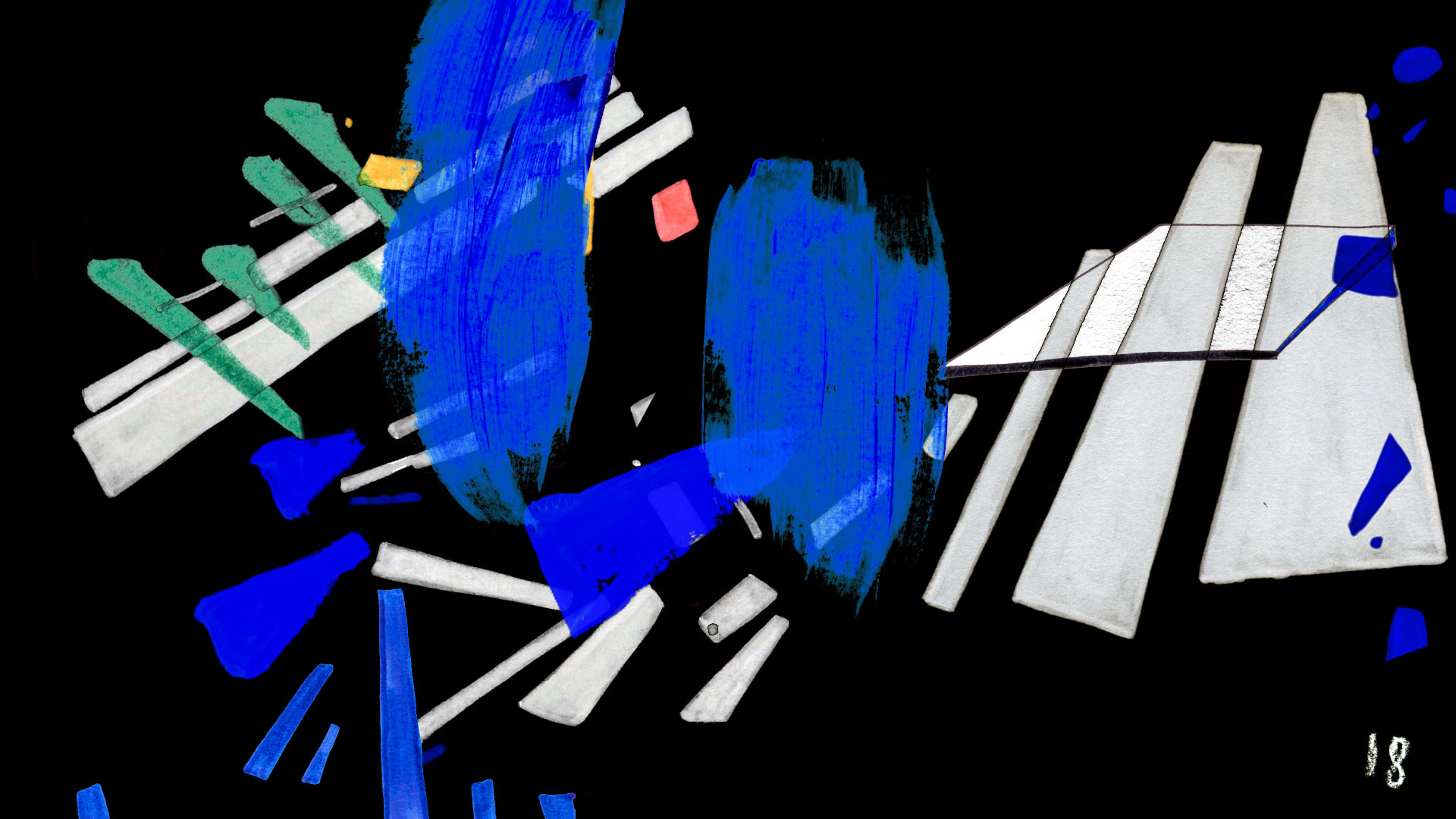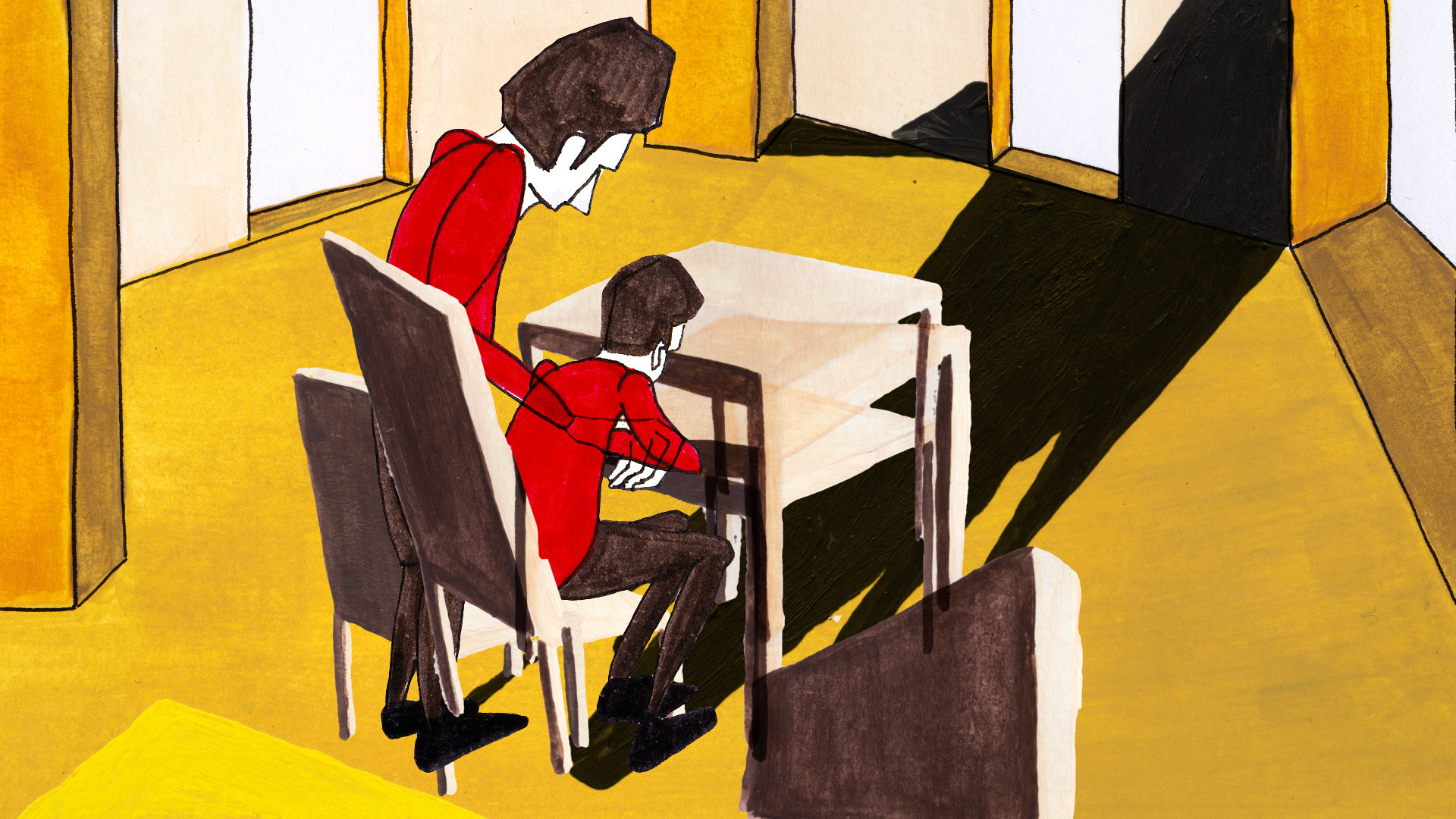 '
Any Instant Whatever
is an experimental animated film dealing with some of the most fascinating and fundamental ideas about our perceptions of reality. Directed and animated by Michelle Brand, the film blends complex theory with intricate, multilayered practice. Ideas about time, transformation, de-evolution, and change mix with interesting juxtapositions of varied textures, forms, patterns, and color palettes. The film is as much a visual journey as it is an odyssey into the mind.
Any Instant Whatever
can feel mind-bending, but as one views it more and more, instead of simply distorting our reality, the craft guides one towards a mental center.'
- Robert
Delany, Rhode Island International Film Festival
Interview with

Robert Delany from Rhode Island International Film Festival
'For those of you with a more adventurous palette, Any Instant Whatever is a rapturous explosion of colour and sound that is both technically dazzling and visually ecstatic.'
- Robert John Torres, Programmer at Palm Springs International Film Festival
Review on Animacion Para Adultos (Spanish)
'Animator and sound designer Michelle Brand has created a highly dynamic and rhythmically complex feast for the eyes and ears. Opening with a quote from pioneering experimental musician Alvin Lucier's I am Sitting in a Room, Brand's electroacoustic soundscape is a complex interweaving of percussive instrumentation, foley sound and field recordings that challenges the way we appreciate the passing of time and the acoustic properties of the spaces we inhabit. Brand's tightly knit audiovisual composition fills our visual field with images reminiscent of Kandinsky paintings and an aural delicateness that makes us wish we could stop time to appreciate the instances that take place in between.'
- Review by Laura Anzola, GIRAF Independent Animation Festival
'Pieces, colors and shapes take turn to create a swirling universe and a human black (or, more appropriately, colored) hole in Any Instant Whatever. Michelle Brand coordinates her elements of disintegration from small shadow changes to pieces doing a martial dance in the room of the rather surprised protagonist. The sense of security is completely absent from the film -accelerated by the elliptical but coordinate sound design. The main character will need to feel the changes himself, as if his body parts are parts of the surface peeled off and now needed to join the other surfaces in this 'dance of time' moments. The film is suspenseful in its accelerated tempo, resourceful in its many manifestation of visual changes and bright enough to suggest that the passing of time is not always a dark and moody thing -it is only a reason for colorful reflection that would otherwise go unnoticed. An intelligibly crafted animation short. '
- Review by Vassilis Kroustallis on Zippy Frames
'A very multidimensional film that deals with texture of time and space using Art itself. For the skillful and clever editing of the film that reveals one of its many dimensions with each viewing, as well as its powerful graphic style that intensifies the feeling of loneliness each of us can experience in life.'
- Supertoon Jury Review for Best Student Animation Award 2021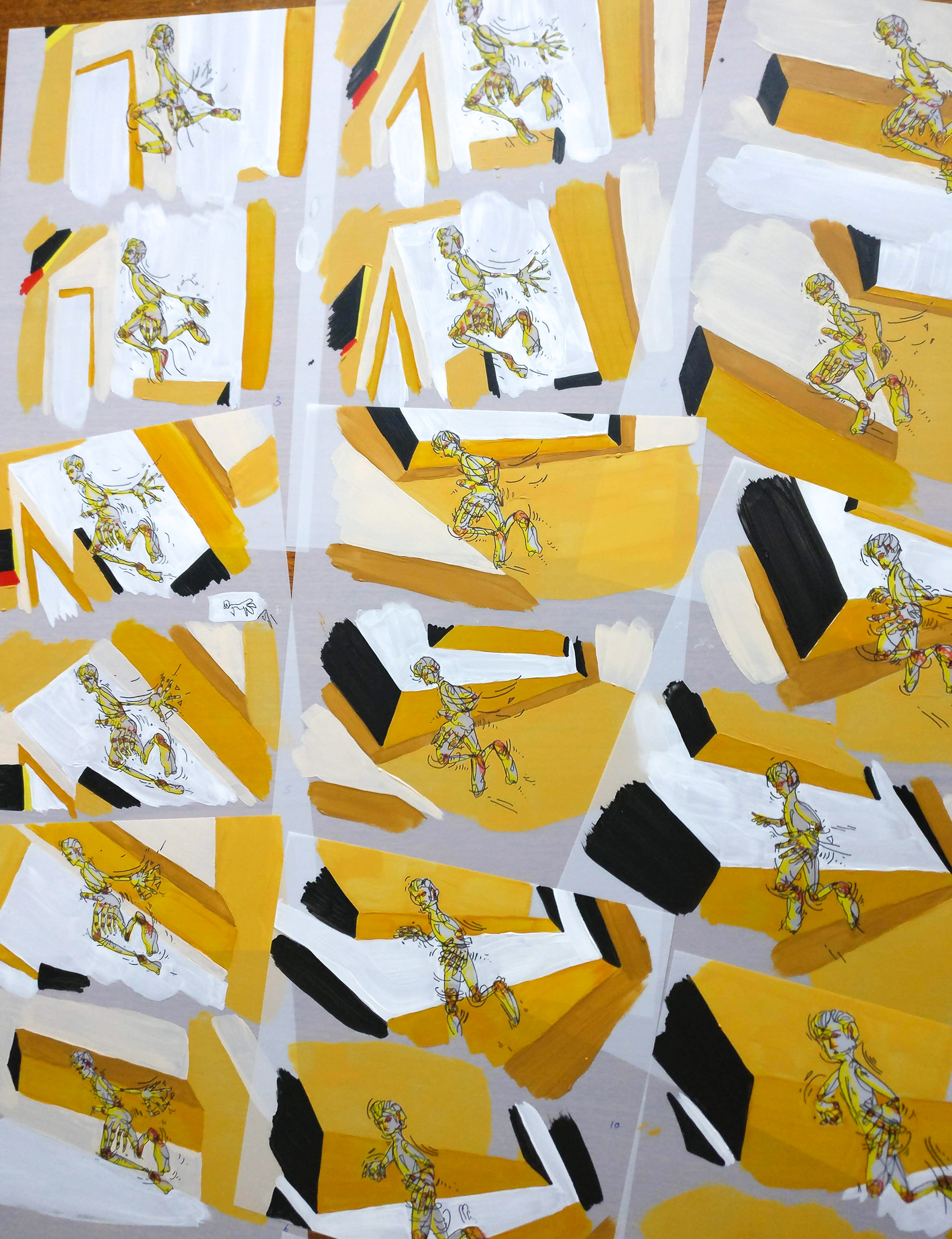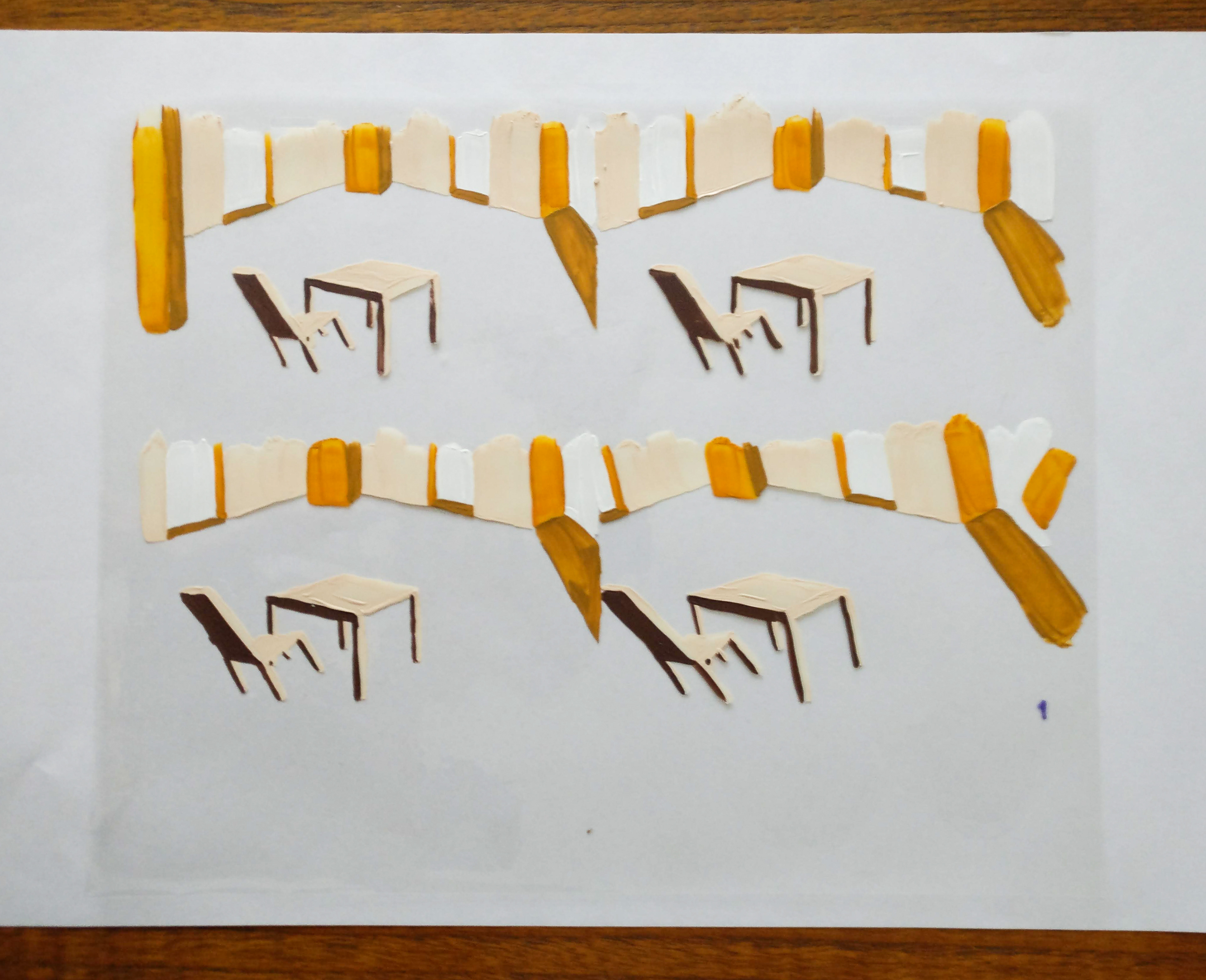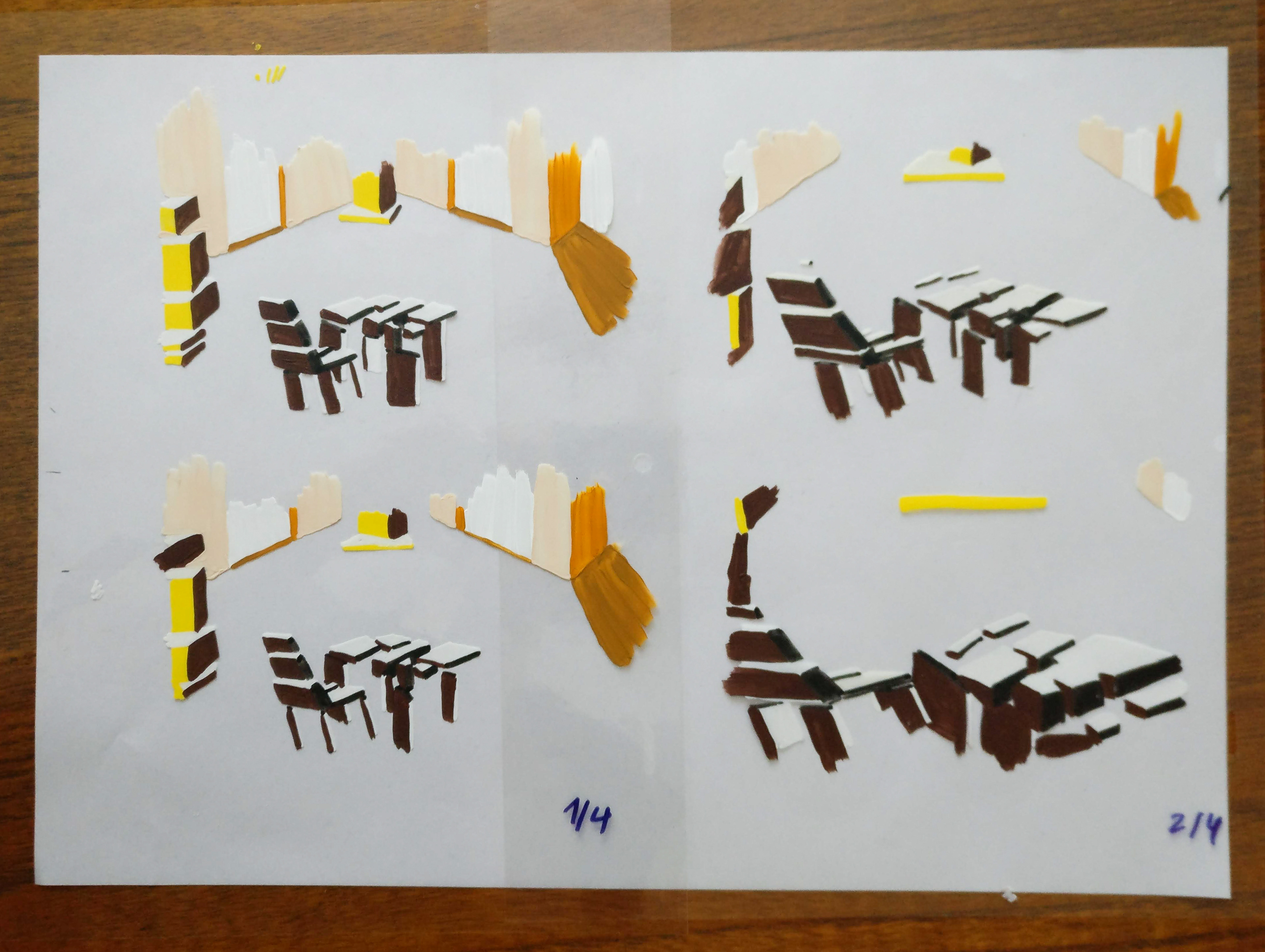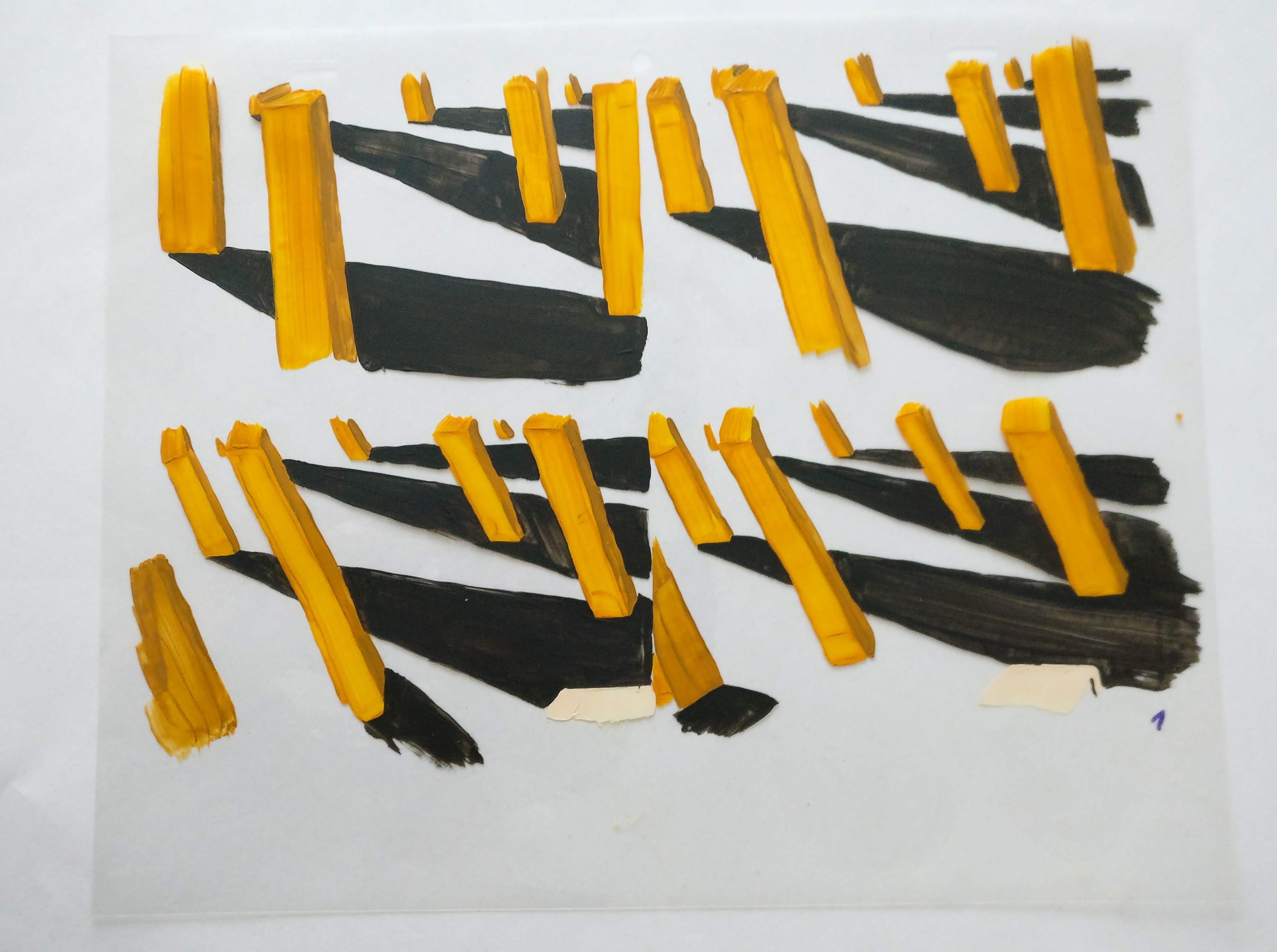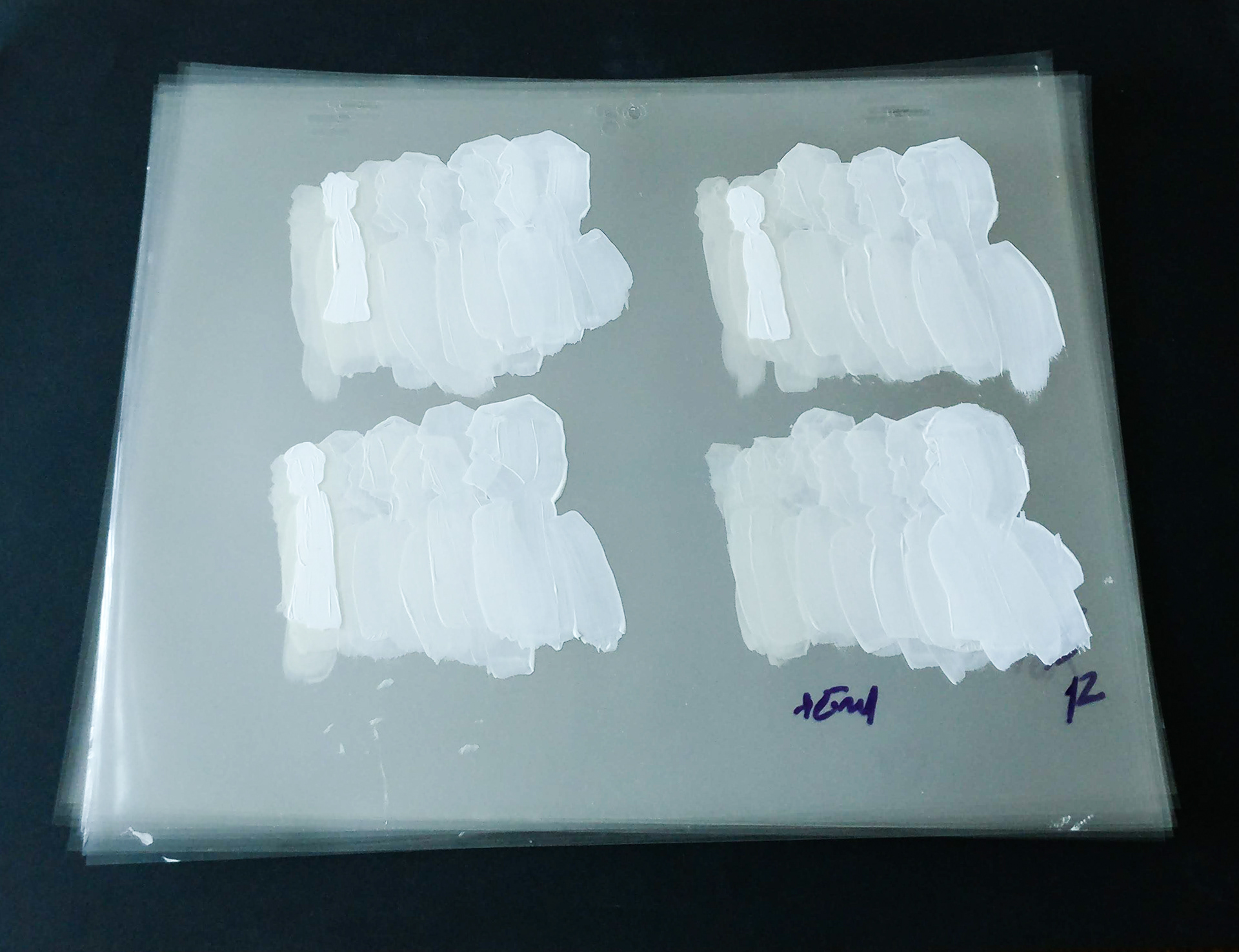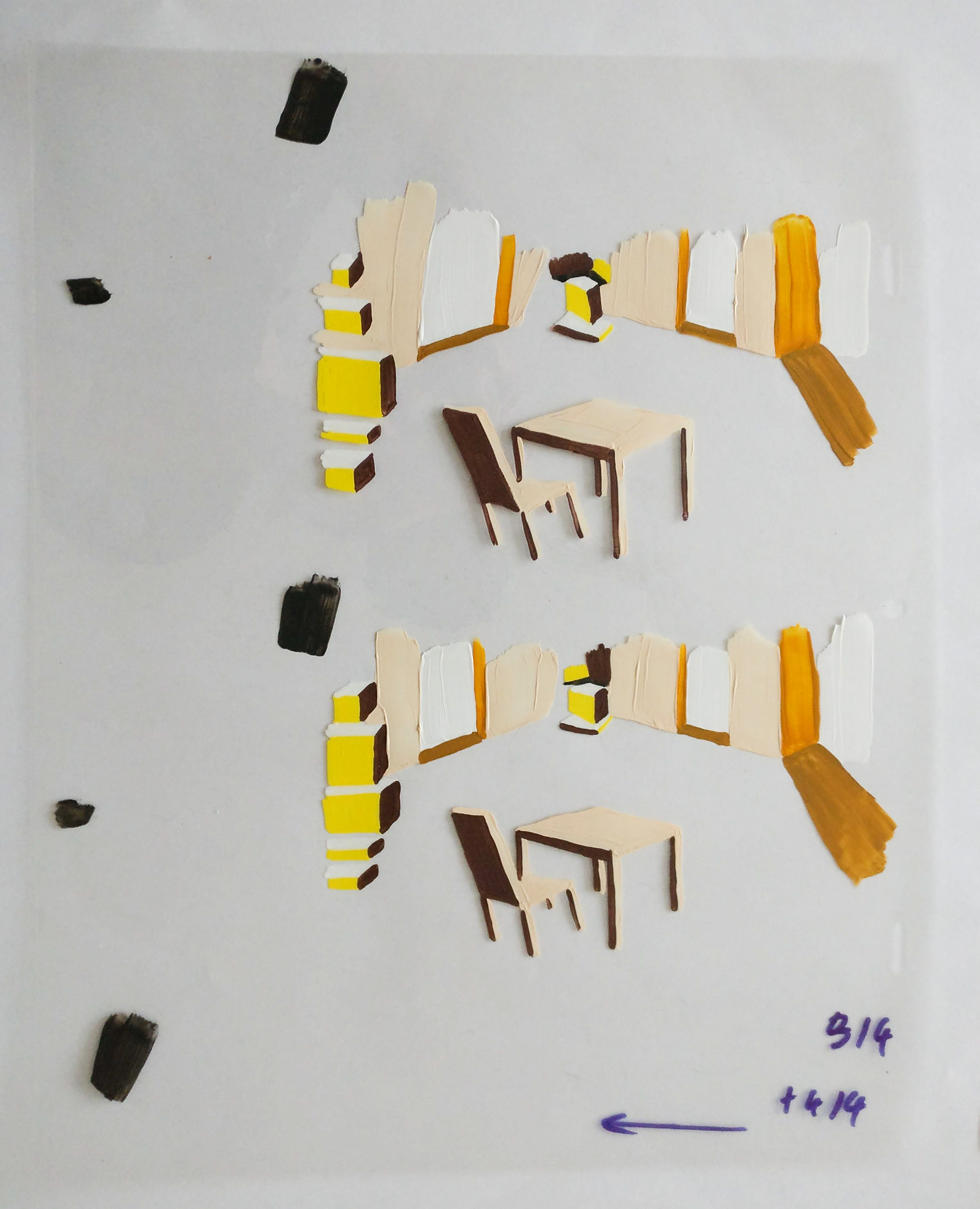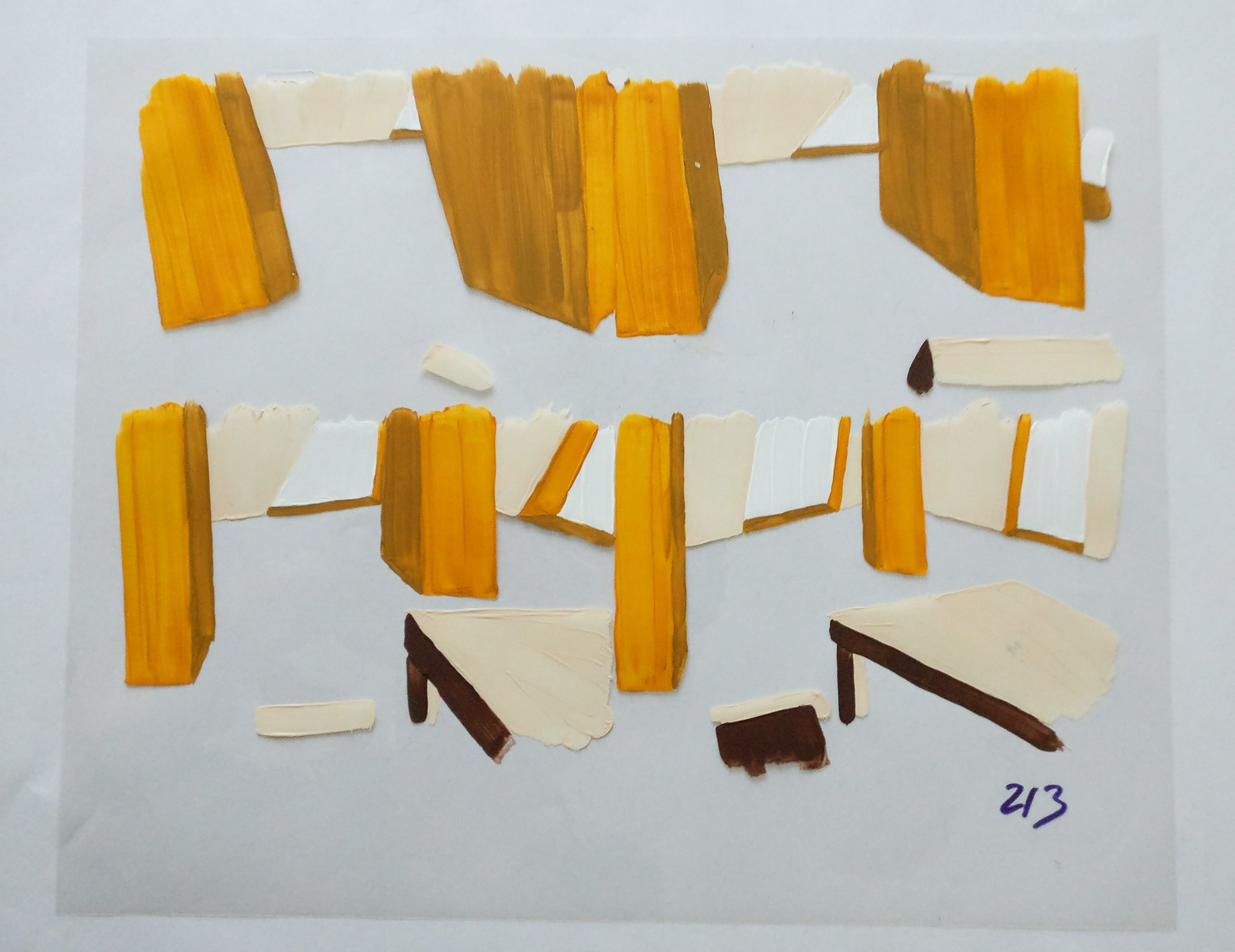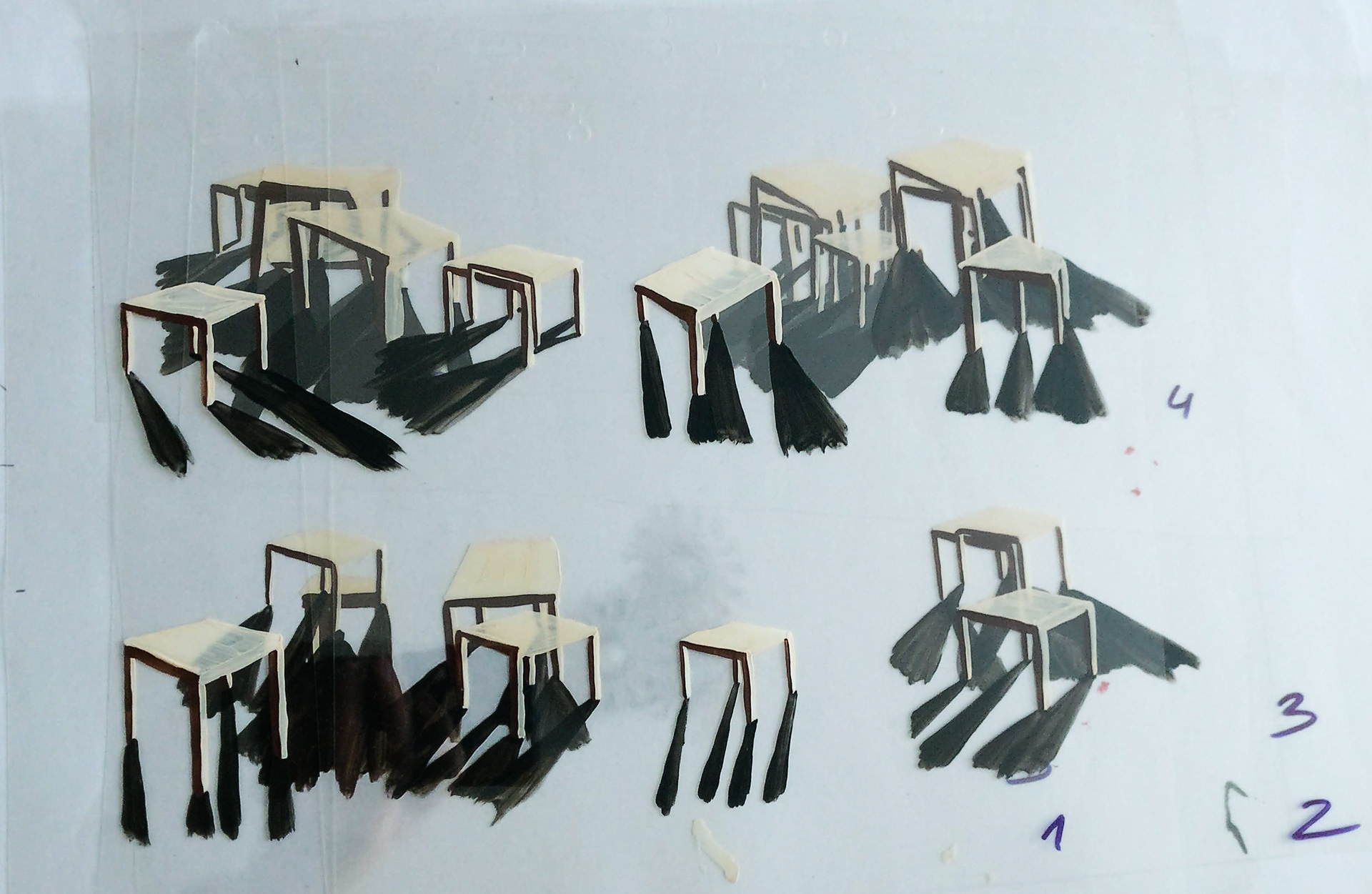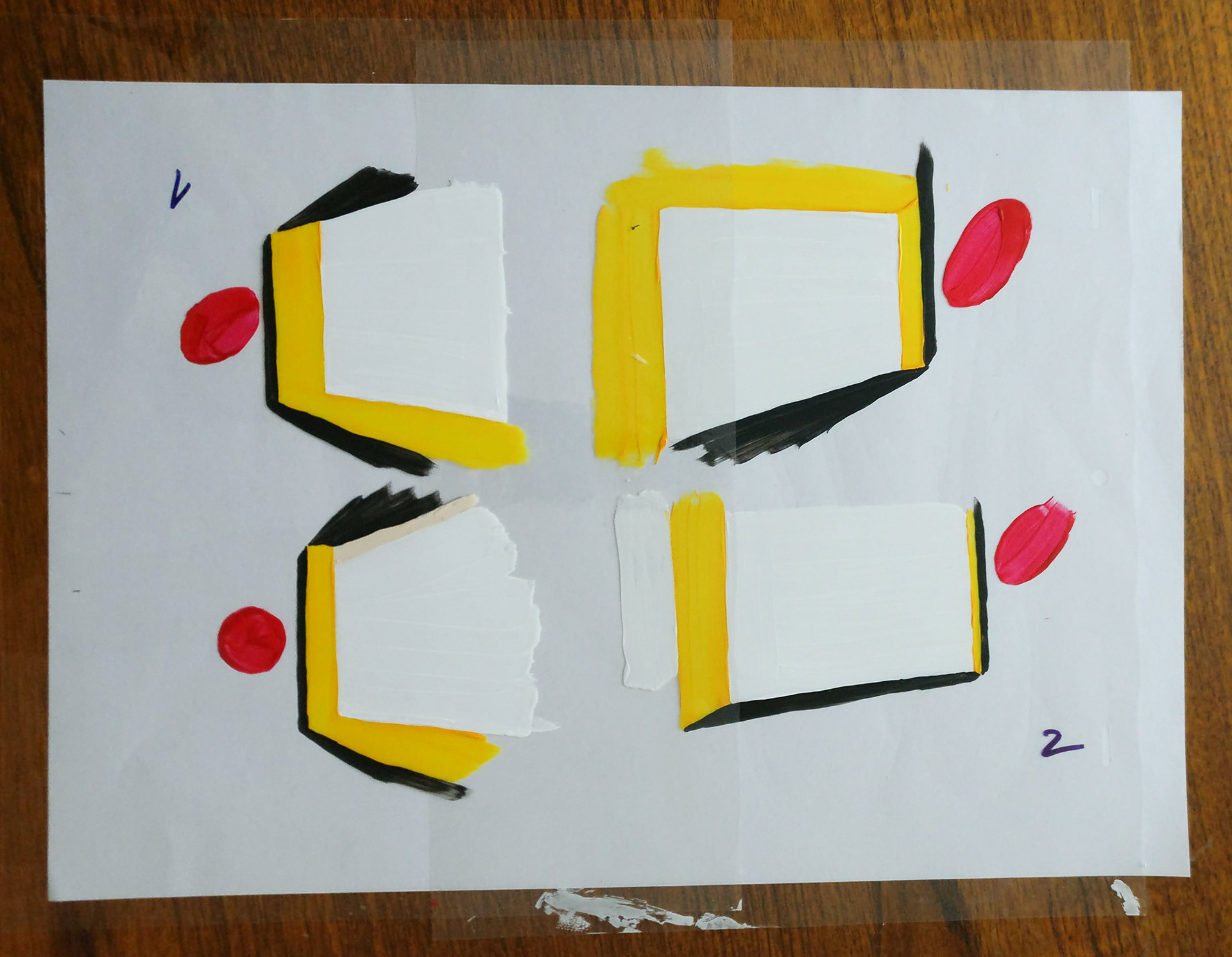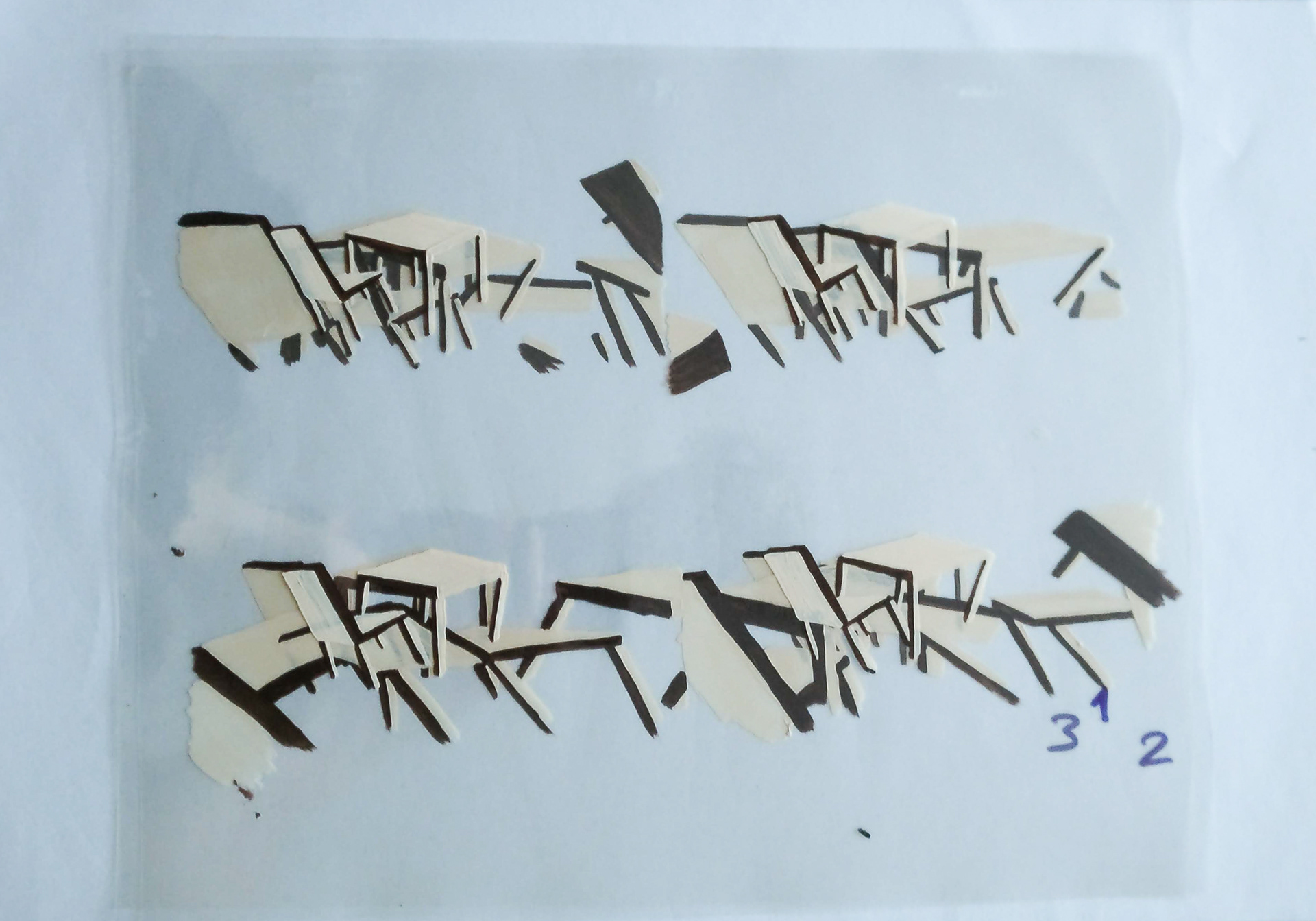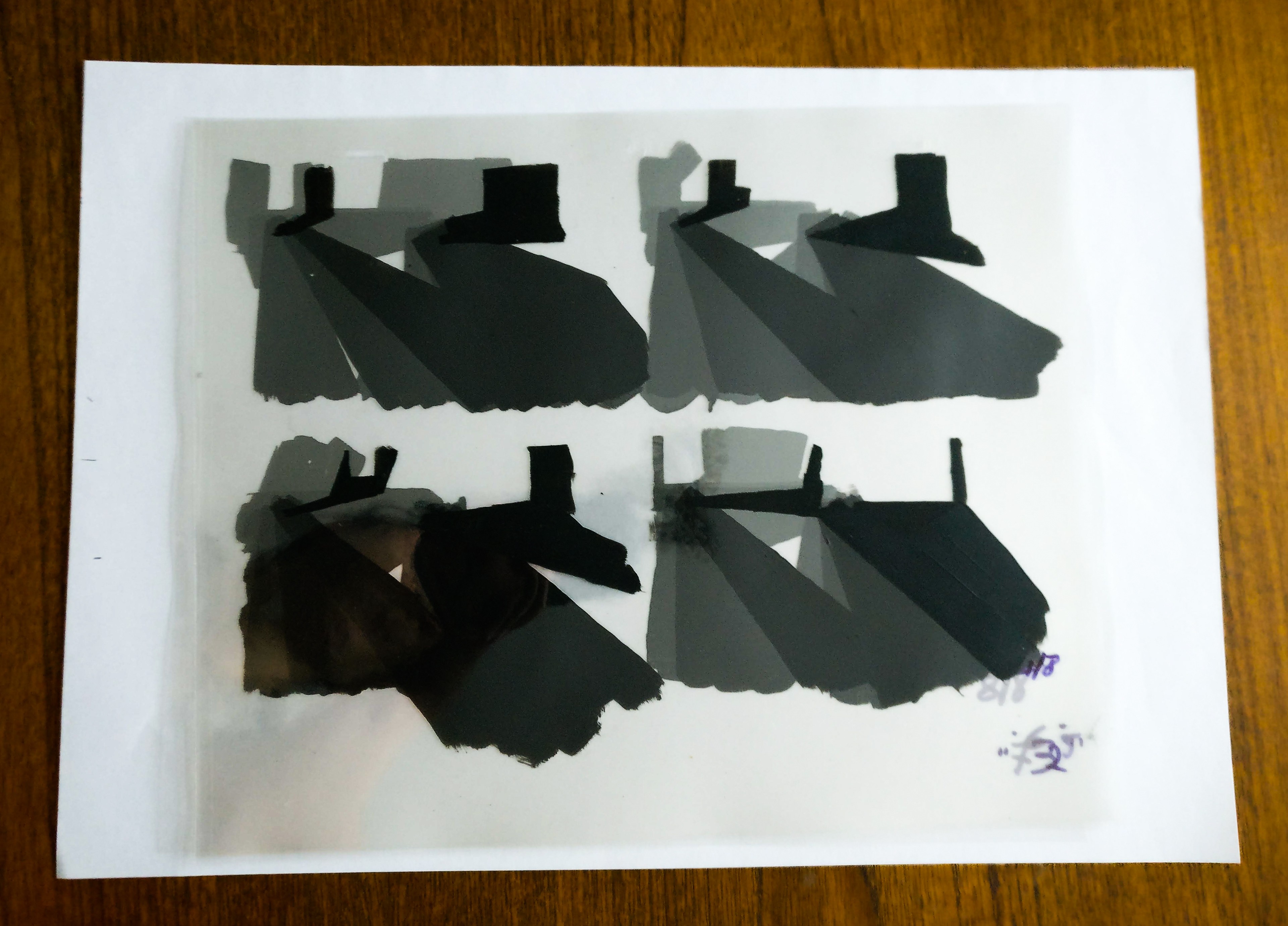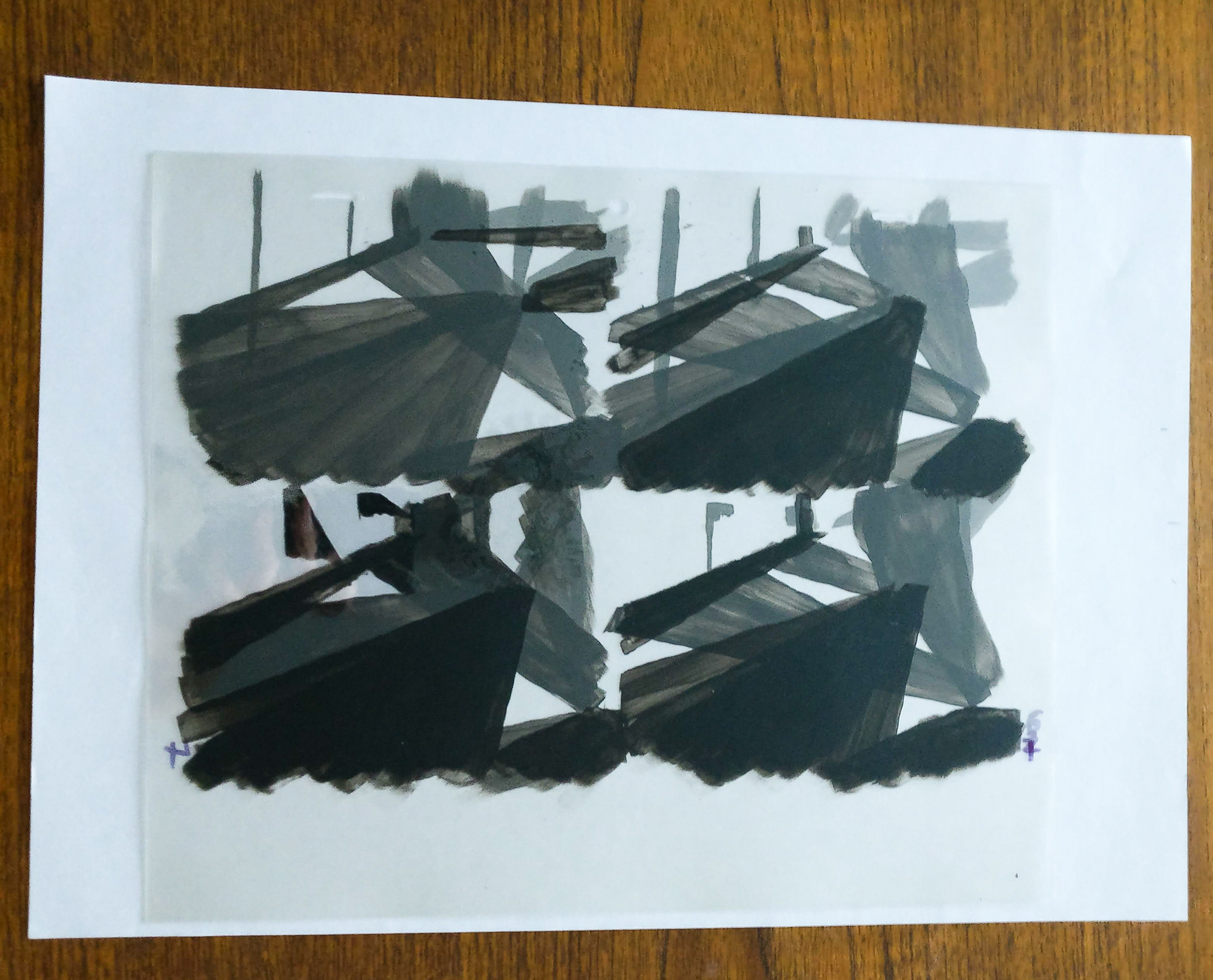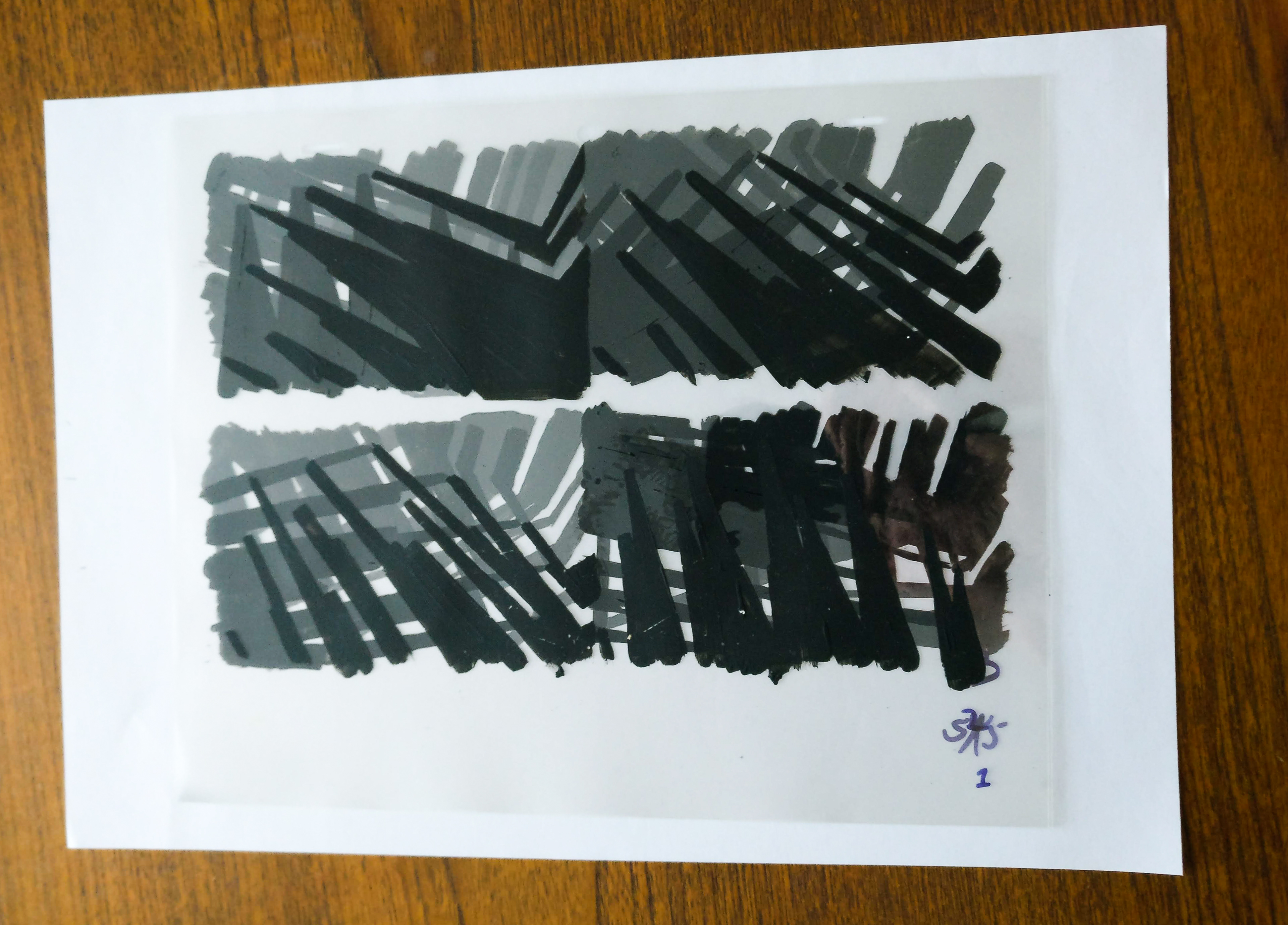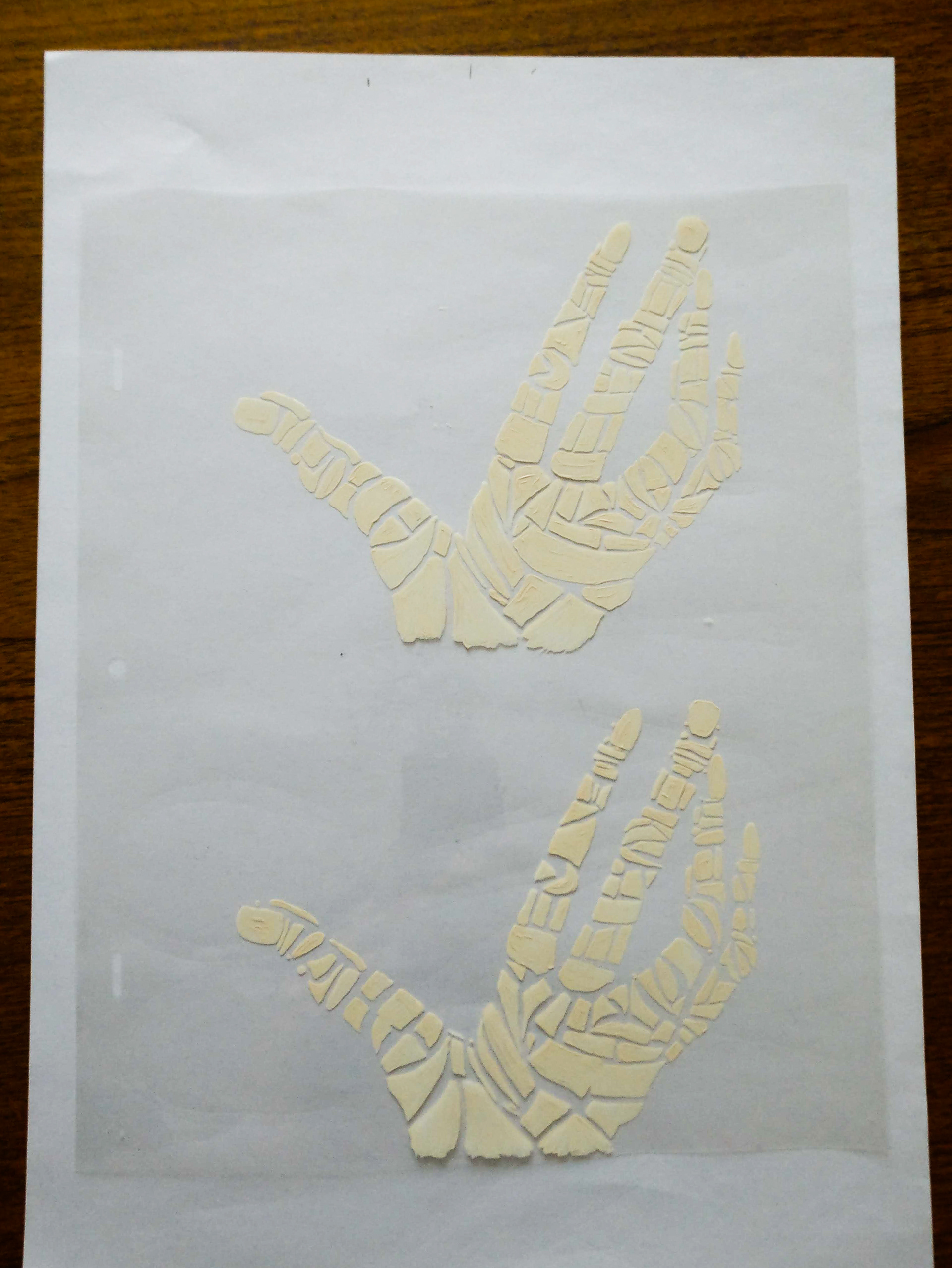 The film was created using different materials at different moments in time of the film.
At the beginning, everything is very still, dry and solid - paint on paper.
Then things begin to move, transform and deconstruct, it becomes more fluid and wet - paint on cell.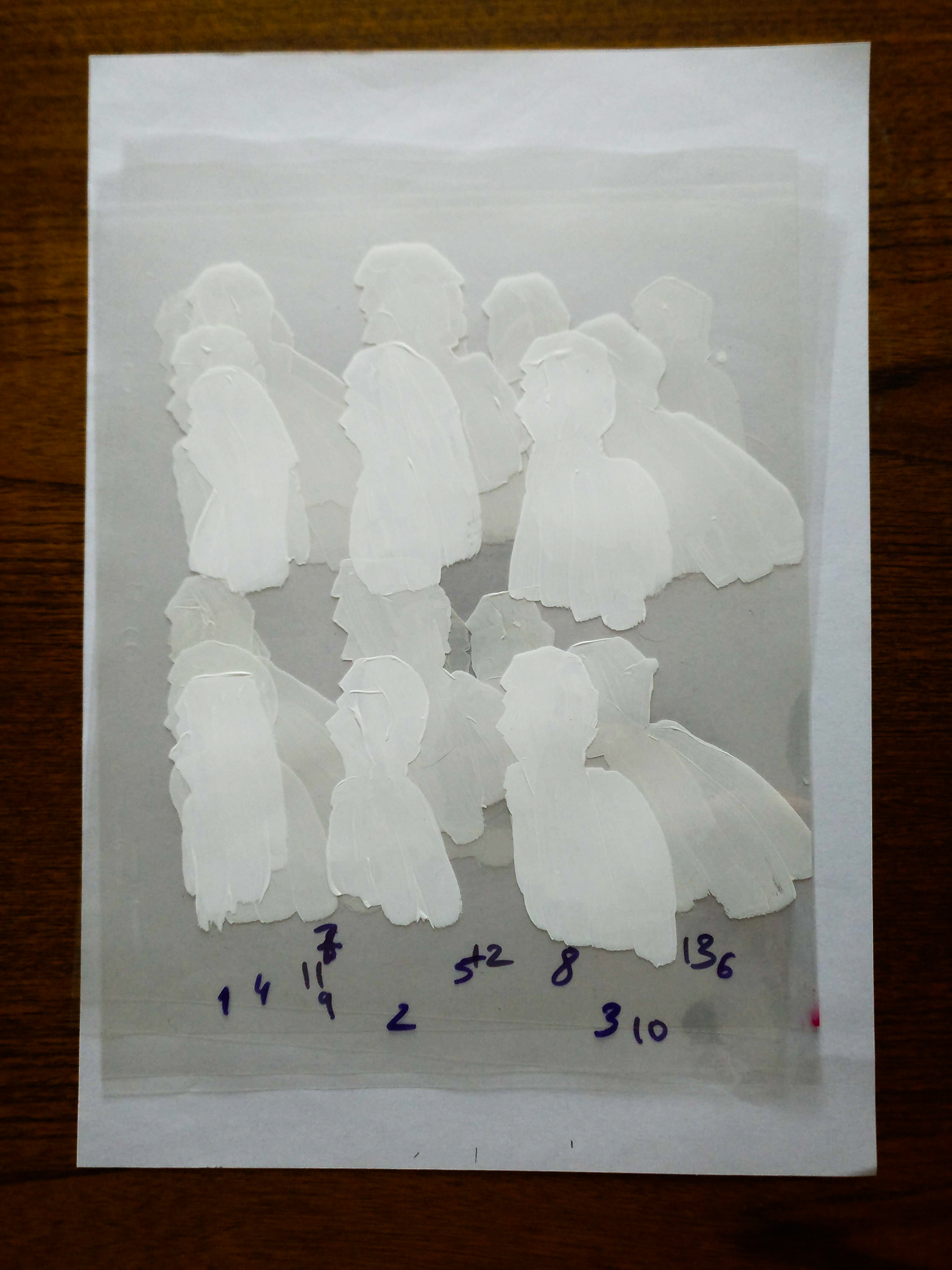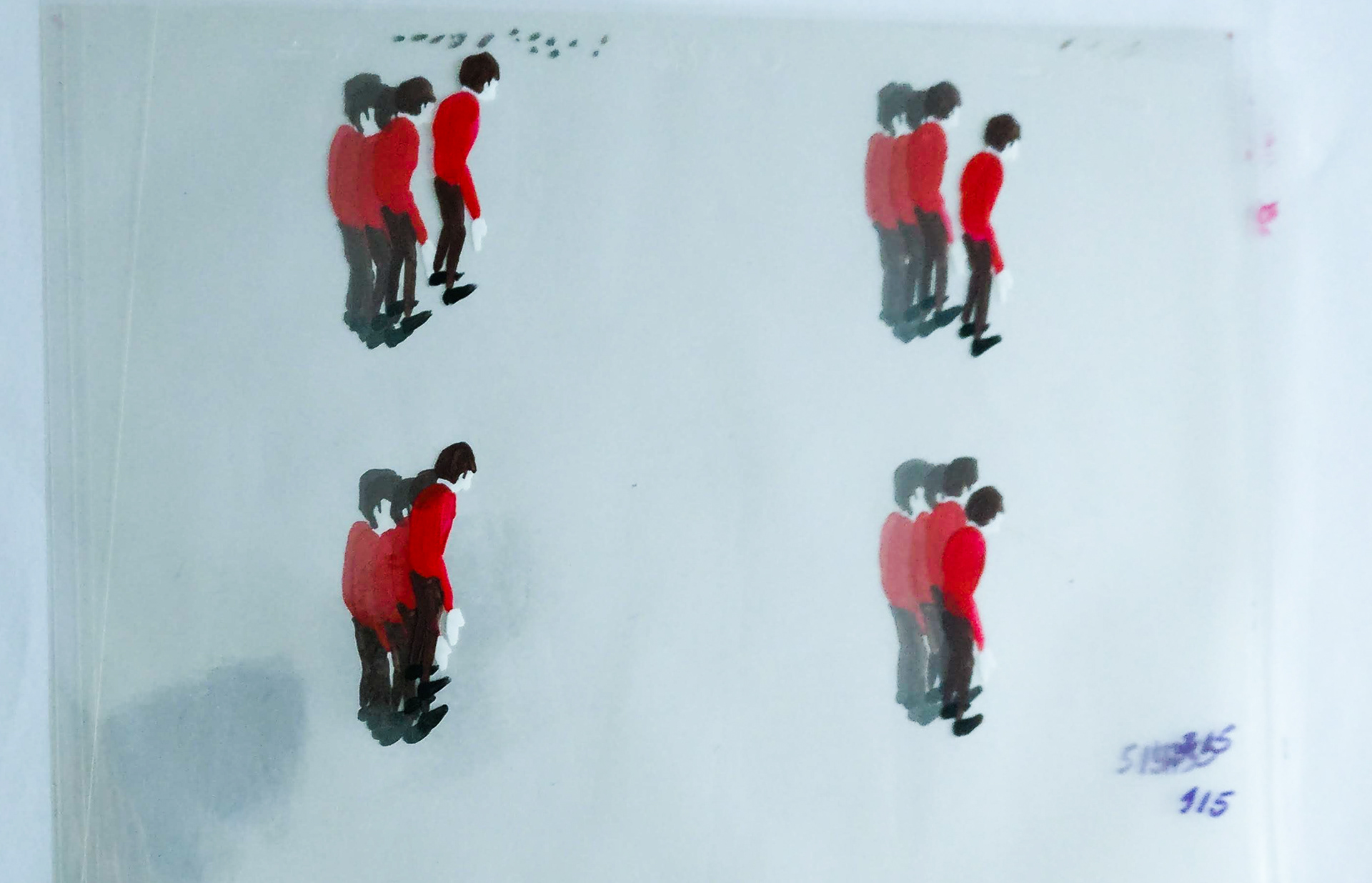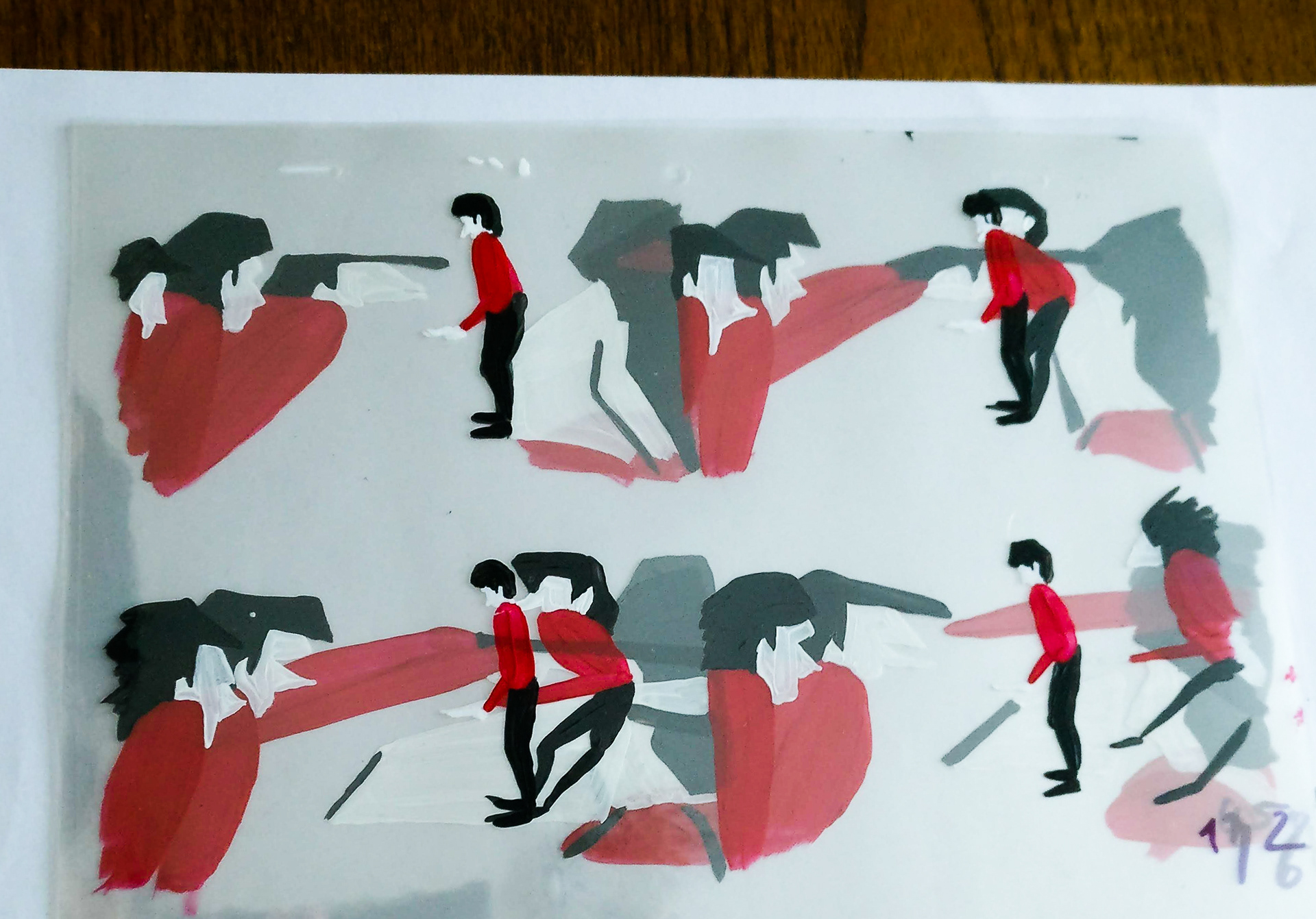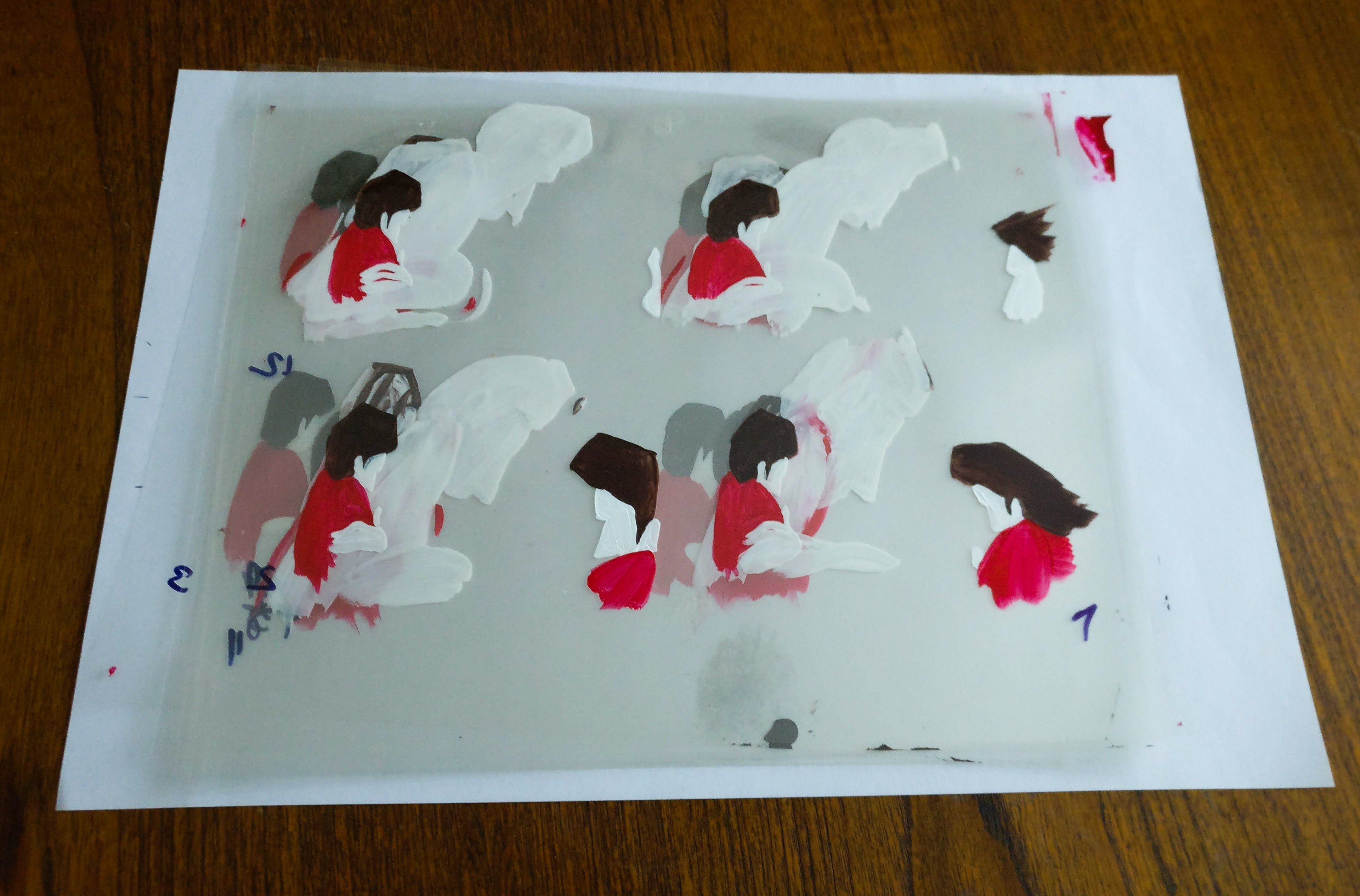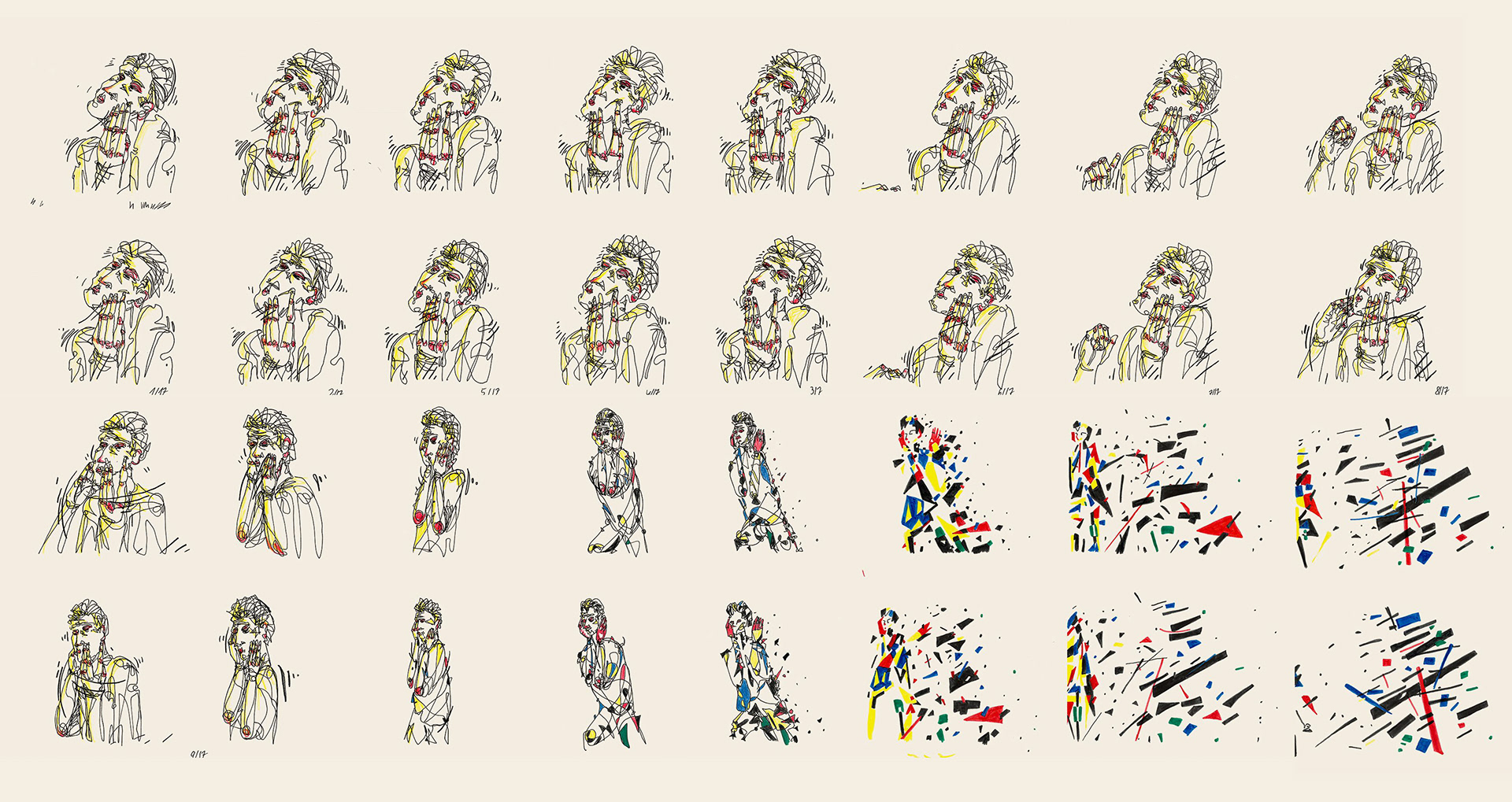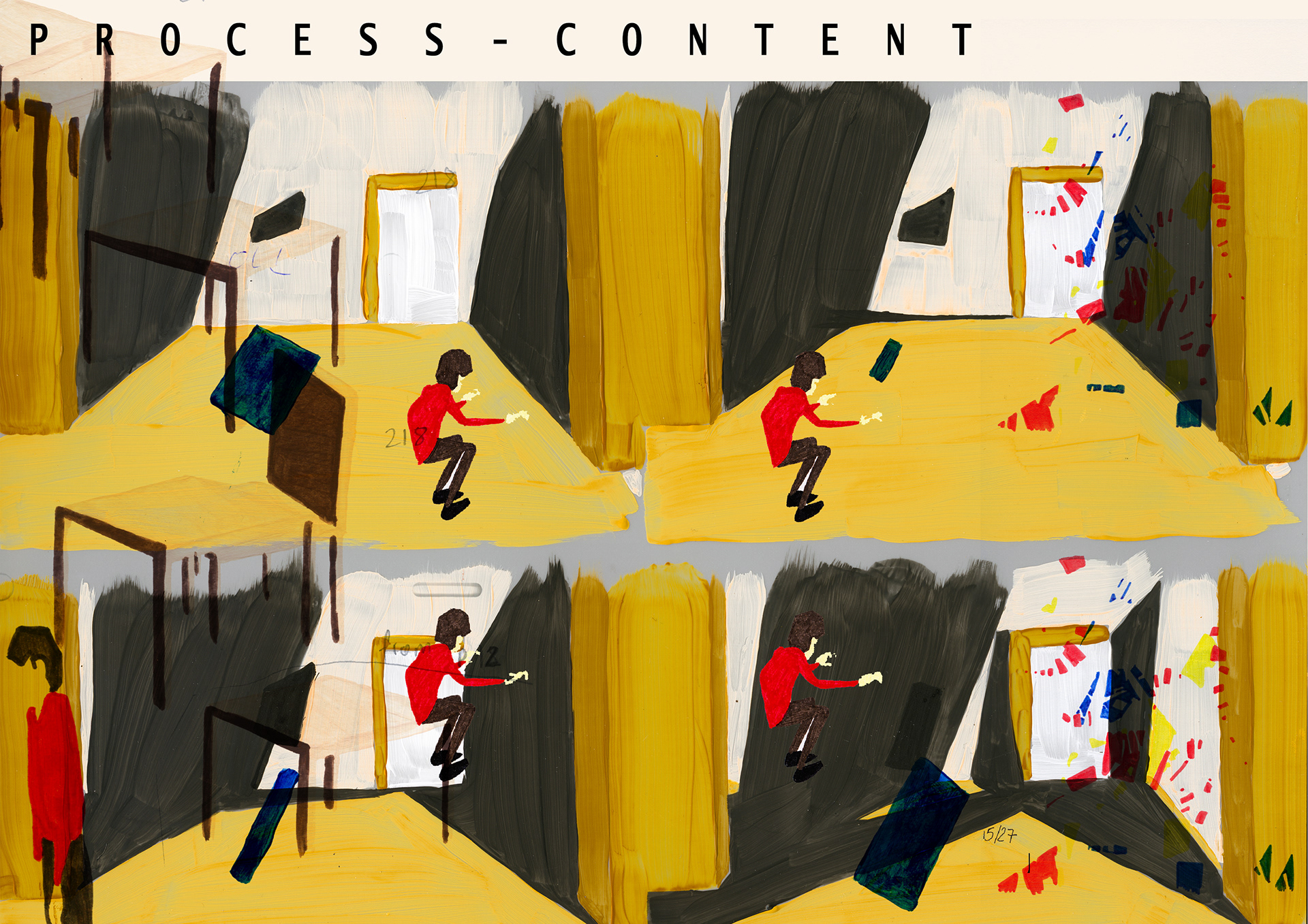 Sometimes the film's content mirrored the film's process, with the layout of sheets (4 frames per sheet) becoming the content of the film.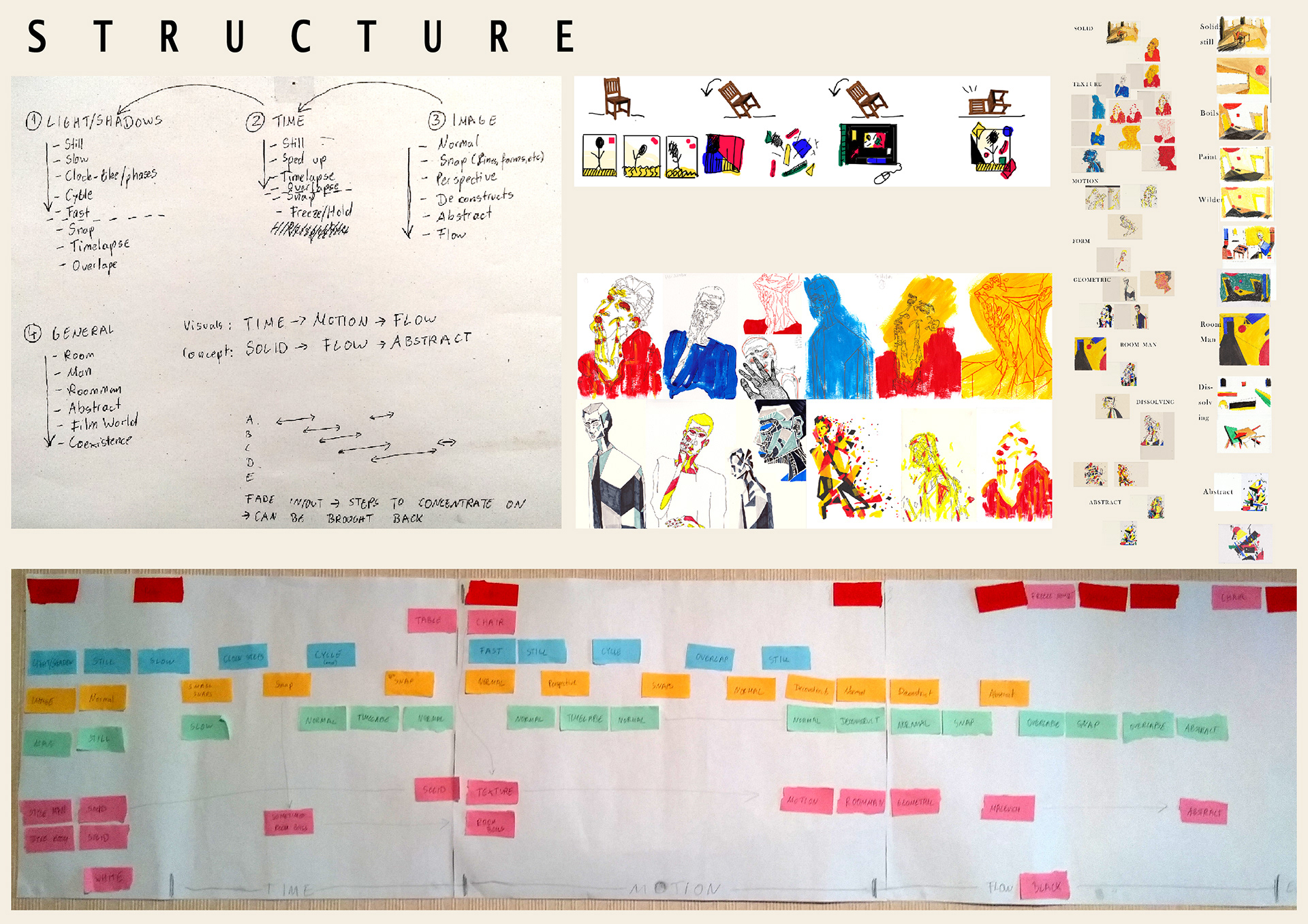 There was a strict, underlying structure that helped to figure out when and how much to deconsruct the film - either through the image, through it's material, or through time, and many variables existed at once.