A fisherman takes his boat out on the river.

While he and his surroundings are in a constant flow, the viewer observes the passing of time, watching everything go through movement and change.

In an ever-flowing cycle, things come to be, change, evolve, and pass on....
Created with acrylic paints, this animation explores the idea of time and movement in animation. As we believe, only through change and movement, we can perceive time. In animation, this relationship is deepened as only through change time and movement, can exist, with a change happening frame by frame.
AWARDS/NOMINATIONS:

Nominated for Best Sound - British Animation Film Festival 2018

Best Picture - Canterbury University Film Festival 2018
Best Music - Under 5min Film Festival 2018
Nominated for Best Achievement in Art - Southampton International Film Festival 2018
Nominated for Best Sound Design for Animation - Southampton International Film Festival 2018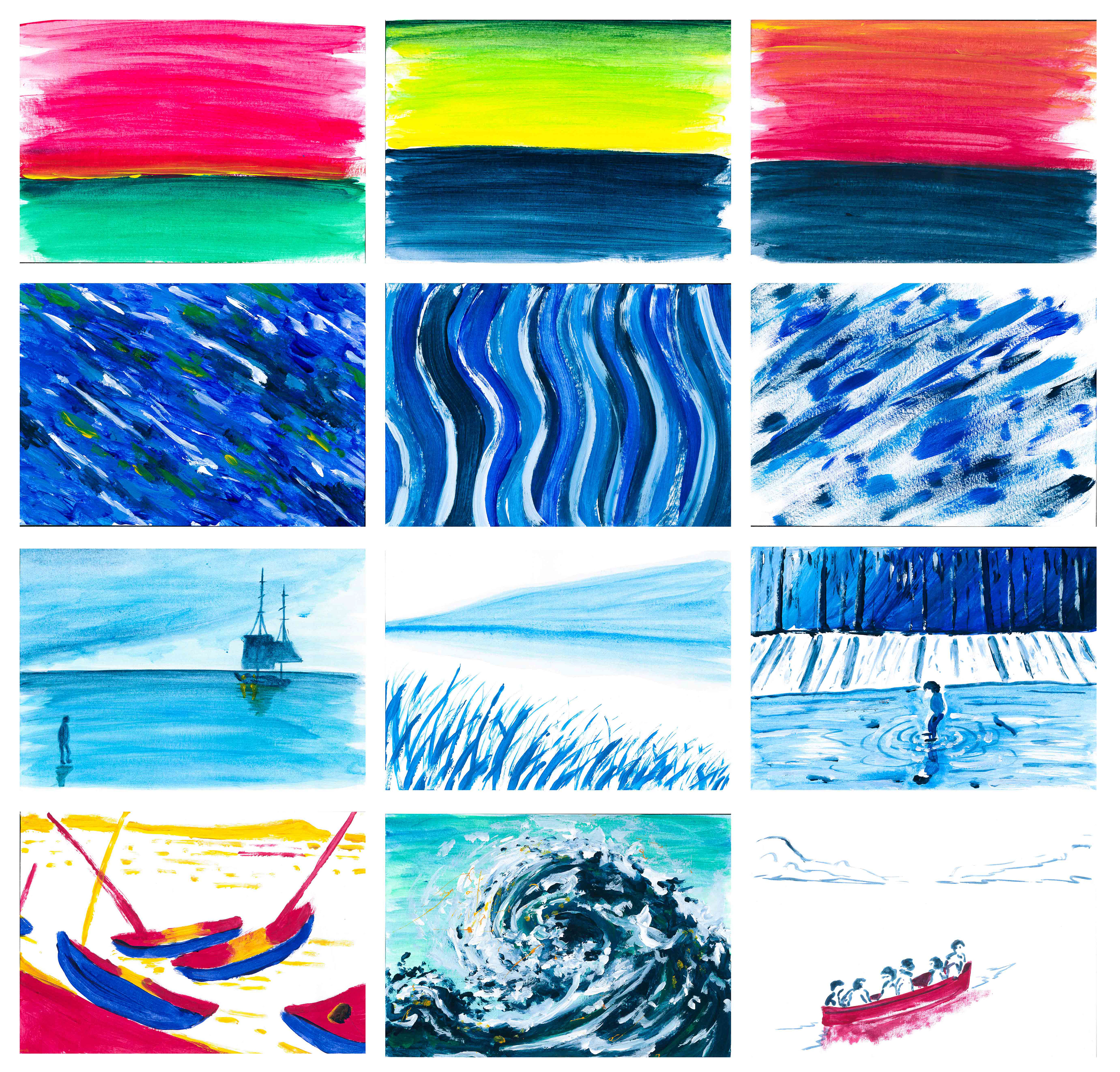 FESTIVAL SELECTIONS/ SCREENING VENUES:
London International Animation Festival 2017
Multivision Animation Festival 2017
Palm Springs International Animation Festival 2017
Belgium Moving Pictures Film Festival 2017
Roma Cinema Docs 2017
Sunday Shorts London 2017
KinoFest Film Festival 2017
Miami Independent Film Festival 2017
Frostbite Film Festival 2017
Corti in Cortile International Film Festival 2017
Los Angeles CineFest 2017
Swedenborg Film Festival London 2017
ReAnimania Internation Animation Film and Comics Art Festival 2017
Short to the Point Film Festival 2017
Animae Caribe Festival 2017
Near Nazareth Film Festival 2017
Lisbon Film Festival 2017
Athens Animfest 2018
Under 5Min Feedback Festival 2018
WildSound Festival 2018
Toronto Film Festival 2018
Canterbury University Film Festival 2018
Minikino Filmweek Bali International Short Film Festival 2018
Gulbenkian Cinema June/July 2018
British Animation Film Festival 2018
Supertoon Animation Festival 2018
Soutampton International Film Festival 2018